Where Do Clothing Boutiques Get Their Inventory?

Opening a designer clothing boutique and buying inventory can be a fun and rewarding experience, especially if you have an eye for the latest trends and styles. At The Closet Trading Company, we specialize in pre-loved contemporary clothing, shoes, and accessories from designer and premium labels– making the best styles more accessible to our clients.
Our focus is current, on-trend styles that fit seamlessly into our clients' wardrobes. Although finding the perfect pieces requires some research and experience, we're here to help you build a successful business every step of the way—from supplying initial inventory to providing multiple streams of revenue.
Obtaining an opening inventory
Our fresh-off-the-runway inventory, relaxed atmosphere, personalized style advice, accessible luxury brands, and sustainable business model– bring our clients to our TCTC stores.
When you join the TCTC family, we'll provide the starting inventory from our corporate backstock to ensure a successful, well-stocked opening day. Then, instead of having to pay for this inventory up-front, our franchisees only have to pay for the inventory that sells, after it sells. This leaves more cash on hand for marketing and other revenue-generating activities.
Plus, with online inventory and web sale opportunities, our franchise owners can optimize sales and build customer loyalty while reaching new clients. Our unique online boutique franchise opportunities and innovative eCommerce platform provide our fashion-forward entrepreneurs with the tools they need to start selling—even before you open your doors.
Sourcing Resale Clothing Boutique Inventory
Unlike other clothing boutiques, The Closet Trading Company sources most of its inventory from the public, not wholesalers. We empower our franchisees with our proprietary pricing database, exclusive luxury brand standards, and ongoing training to help them choose the best pieces for their store.
When clients drop clothes off at one of our luxury consignment boutiques, an experienced buyer will sort through the client's items to assess their value and condition and ultimately decide if they meet our standards. If we decide to purchase the item, we offer three payment options:
Cash: We offer 30% of the selling price in cash upfront
Trade: We offer 50% of the selling price in store credit upfront
Consignment: We pay 40–80% to the client after the item sells
Our franchise owners use Entrupy, a cutting-edge device that uses machine learning and artificial intelligence, to verify the authenticity of designer-brand items.
With the freedom to run the sales floor and display, market, and curate inventory, our franchisees can further optimize sales by taking advantage of new arrivals each day.
Turn Your Passion for Fashion into a Luxury Consignment Boutique
With retail and web sale opportunities, a simple business model, and comprehensive training, The Closet Trading Company is setting the gold standard in the designer resale industry.
Whether you have a passion for fashion or you're an experienced business owner, opening your own TCTC luxury consignment boutique provides the independence to curate your own inventory and channel your passion into a fulfilling career.
Think TCTC might be right for you? Learn more about our franchise opportunities here. We look forward to hearing from you!
---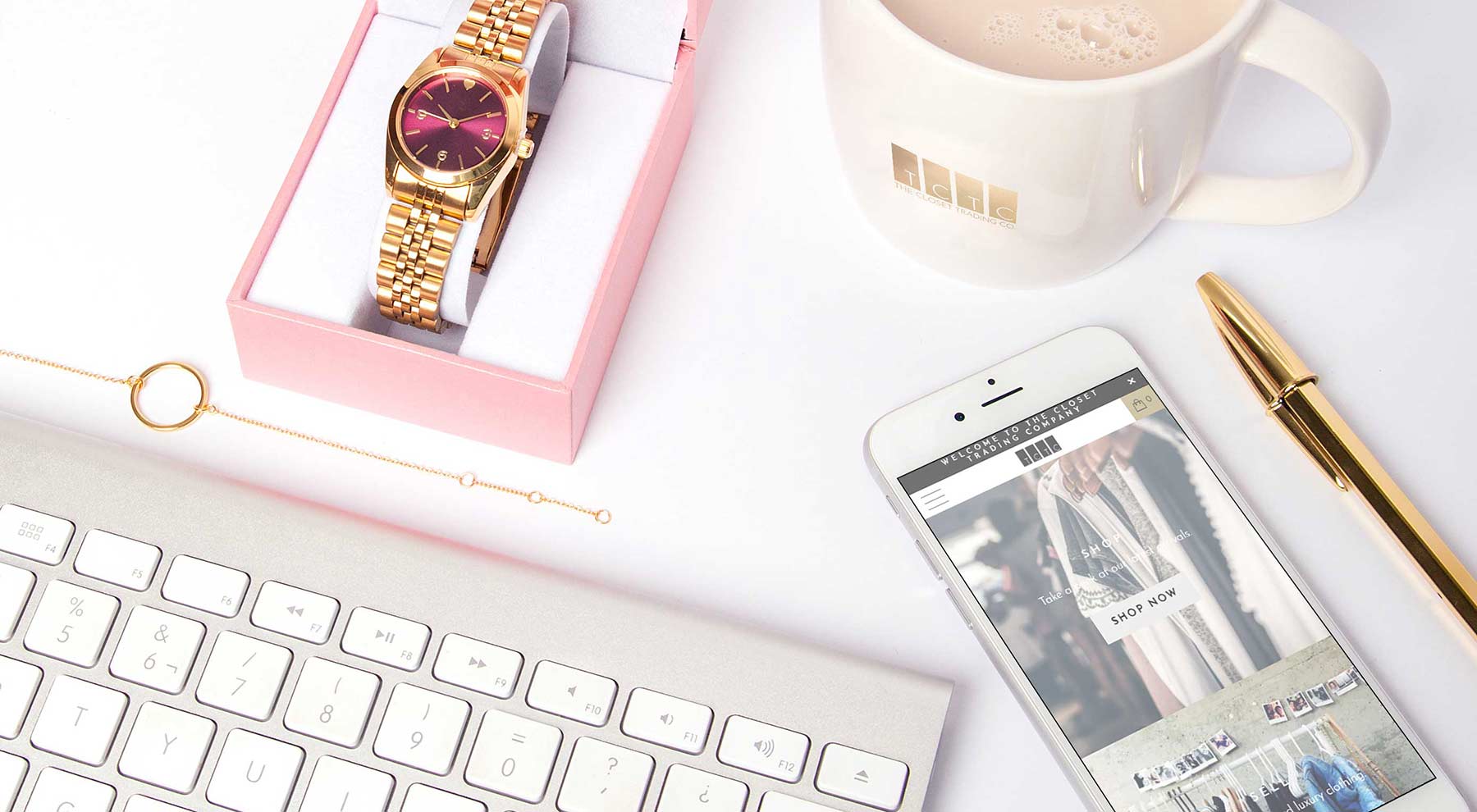 Interested in Franchising?

Owning your own upscale boutique is a fun and rewarding experience, TCTC franchise can get you there.