What is an E-2 Visa Franchise Program?

The E2 visa franchise program allows an individual who is a foreign national to work and live in the United States if they have made a significant investment in a U.S. business that they are working to direct and develop.
If you're an entrepreneur and fashion enthusiast who wants to move to the United States and grow a business whose brand is focused on the luxury lifestyle, it's possible to take the next step in your professional life with The Closet Trading Company. We offer ongoing guidance, flexible financing options, and exclusive training programs so you can live the American dream with a proven franchise model.
How Does the E-2 Visa Program Work?
The E2 visa program permits foreign nationals to enter the United States to start a business. There are multiple requirements for obtaining an E-2 investor visa, which must be demonstrated before the visa is approved.
Most importantly, E2 visa investors must show how they will grow (or invest in) a business, hire employees, and grow a profitable business in the United States. While some E-2 visa investors choose to start their own business from scratch, others invest in proven business models with reputable franchises to carve their path toward entrepreneurial success.
Over the past decade, E2 visa insurances have significantly increased, with more investors moving to the United States to start a business. The E2 visa program has one of the highest approval rates among all U.S. visas.
Why Should You Invest in a Franchise?
Investing in an established franchise can be a smart strategy for obtaining an E-2 visa. At the same time, becoming an E-2 visa investor franchisee can help ensure you launch a successful business in the United States.
Starting a business from scratch can be risky, but working with a reputable franchise can help you start off on the right foot. Many franchise models offer the same independence of small business ownership, but franchisees receive ongoing support from an experienced franchise team.
Even if you don't have business experience, it's possible to turn your franchise into a successful enterprise. Many franchises also offer financing options, making it easier for prospective franchisees to secure financing for their business.
How Can You Choose the Best Franchise?
Choosing the best franchise will depend on your specific interests and preferences. When you're ready to take the next step in your professional life, it's important to investigate your options and research different franchise models.
If you're thinking about becoming a clothing franchise investor, The Closet Trading Company can help you bring your dream to life. Designer resale is a booming industry, and our unique franchise model is ideal for any upscale community with a strong retail presence.
From our passion for sustainability to our commitment to inclusivity, there are countless reasons to choose The Closet Trading Company designer boutique franchise for your E-2 visa investment.
Become an E-2 Visa Investor Franchisee with The Closet Trading Co.
When you're ready to turn your entrepreneurial dreams into a reality, investing in a franchise for an E-2 Visa can help you achieve pride of ownership and maximize your opportunities for success. At TCTC, we go the extra mile to help our clothing franchise investors succeed with full accessibility to our support team.
Ready to take your place on the leading edge of the circular economy and become an early adopter in a multi-billion-dollar industry that's expected to grow exponentially in the coming years? Learn more about our investment costs and reach out to our franchise development team to get started.
---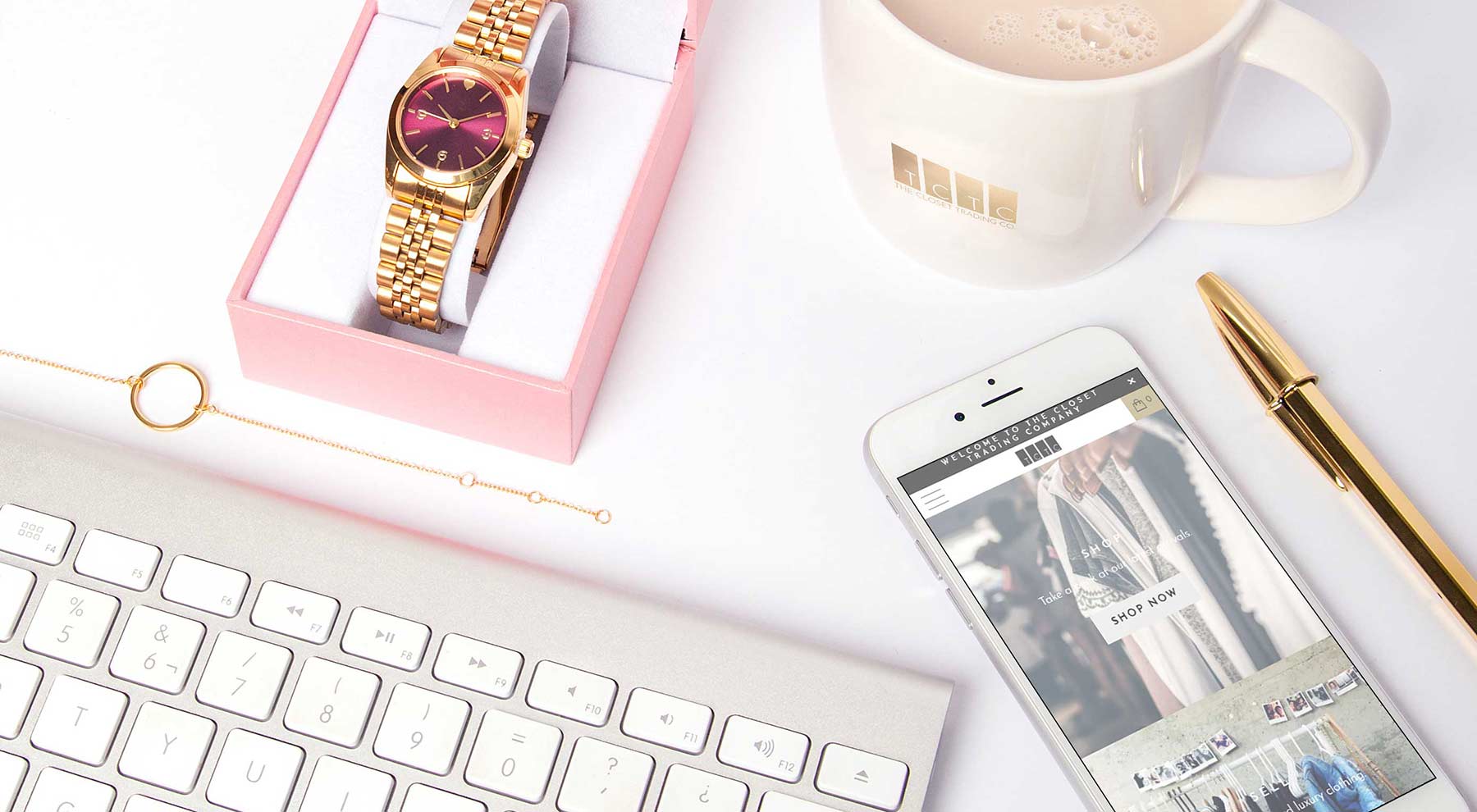 Interested in Franchising?

Owning your own upscale boutique is a fun and rewarding experience, TCTC franchise can get you there.