Important Questions to Ask Before Investing in a Retail Clothing Franchise

The high-end resale clothing industry is thriving. As interest in sustainability and concern about environmental preservation grows, the "fast fashion" business is becoming less and less relevant. Luxury second-hand boutiques are popping up all over the country, and projections tell us that the resale clothing franchise will double in the next five years to $77 billion. Those with aspirations of owning their own business have a real opportunity to become part of this movement by opening a franchise location of their own.
However, before you invest, make sure you are asking the right questions. Using our own franchise business as a model, The Closet Trading Company shares some sample questions and answers.
How long has the franchise been in business?
A new franchise may be an exciting chance to get in on a good thing from the ground up. On the other hand, an established brand gives a more reliable indication of what you can expect in the long run.
The Closet Trading Company has been around 19 years. Our business model has been tested, our training programs have been honed, and our brand has demonstrated growth. Though no boutique franchise opportunity is a sure success, there is at least a proven path to follow for entrepreneurs who aren't afraid of hard work.
What are my startup costs?
Depending on the franchise you are interested in, initial investments can fall within a very wide range. For some companies, that cost is a few thousand dollars. Other franchises may not consider anything less than a million-dollar investment. Some companies require a minimum net worth or a certain amount in liquid assets.
As compared to other businesses, with The Closet Trading Company's startup costs are relatively low. Franchise owners will need to pay the initial franchise fee as well as:
Licensing, Fees, and Insurance
Training & Grand Opening
Lease and Build-Out
POS and Computer Equipment
Equipment, Signage, Inventory & Supplies
Candidates can also inquire about our financing for your resale clothing business.
What are the ongoing franchise costs and fees?
Most franchisors charge a percentage of the royalties on the sales. For example, TCTC charges our franchisees a 5% royalty of gross sales, a 1% marketing fee used for national ad campaigns that benefit every location, and a 1% technology fee that also benefits the brand as a whole.
What are the qualifications to become a franchisee?
Becoming a franchisee will require a motivated, ambitious, and driven individual. The good news is for investors in TCTC, experience as a business owner isn't necessary. You will be trained. However, we do look for certain attributes in our candidates. Among those being:


Business or retail management experience
Knowledge of luxury fashion labels
Fashion styling skills
Entrepreneurial outlook and sales-oriented mindset
Willingness to work with corporate headquarters
Clear communication
Ability to generate growth through hands-on business/marketing activities
A positive, enthusiastic attitude goes without say!
How large is the market for resale clothing?
According to Statista, the global market value for secondhand apparel was $27 billion and is estimated to be as high as $77 billion by 2025. The value of resale clothing is projected to rise expeditiously in the coming years which makes TCTC an unmissable franchise opportunity. Have more questions? We've got answers. Please refer to our TCTC franchise FAQs and give us a call when you are ready to take the next steps.
---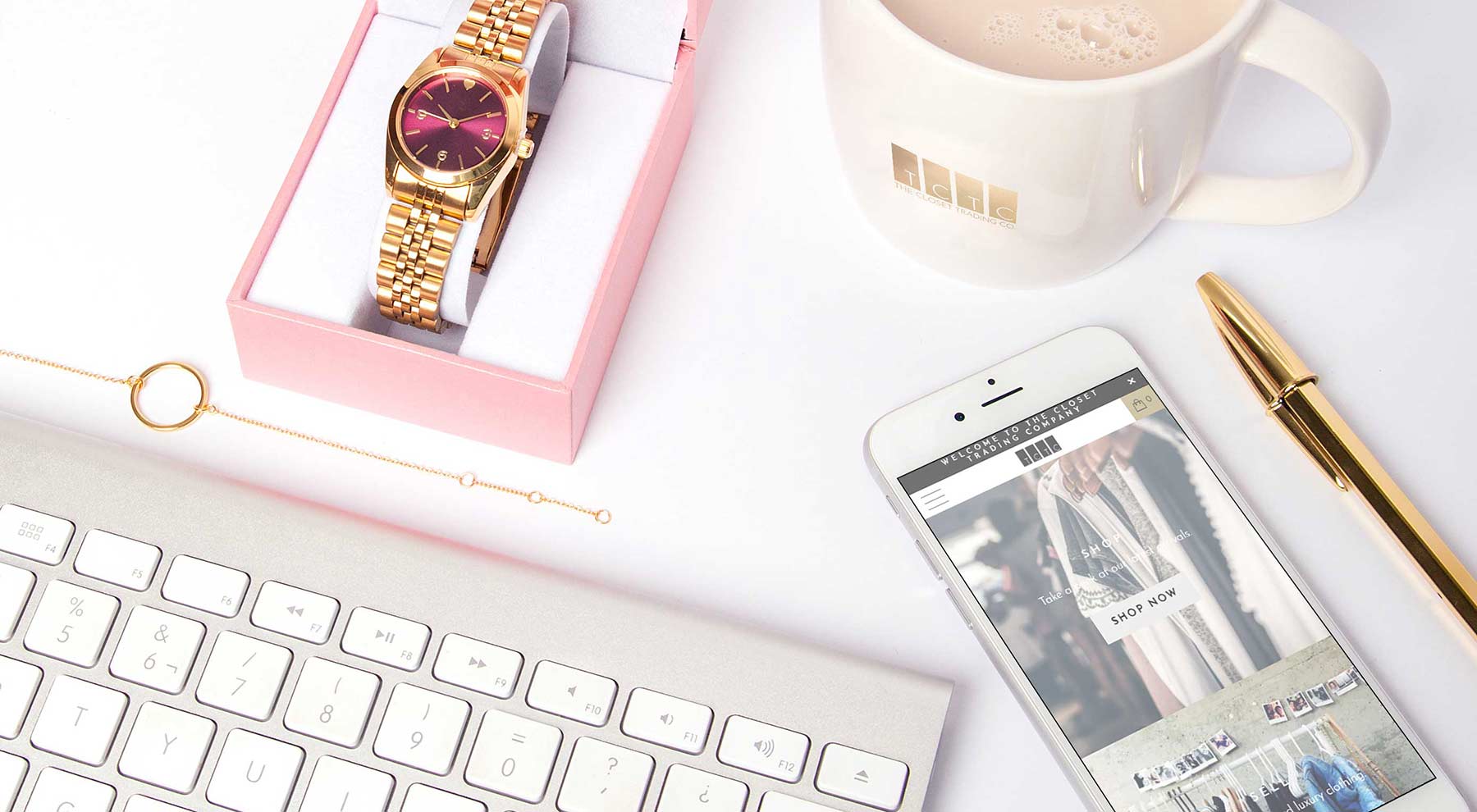 Interested in Franchising?

Owning your own upscale boutique is a fun and rewarding experience, TCTC franchise can get you there.