What are the Most Common Businesses to Buy for an E-2 Visa?

Franchises are overwhelmingly the most common businesses that non-U.S. citizens buy to attain an E-2 visa, and clothing franchises are among the most popular.
Achieving the American dream can become a reality for those with an E-2 visa. An E-2 visa allows those with substantial funds to come to the U.S. and start a business. As long as your E-2 qualifications are maintained, you can move freely in and out of the U.S. while staying on a prolonged basis with unlimited two-year extensions. Plus, your spouse, relatives, and dependents under age 21 can accompany you, and your children can attend U.S. schools without having to apply for a separate student visa.
Clothing Franchise Investor
Those seeking an E-2 visa franchise have plenty of opportunities. Why choose The Closet Trading Company resale clothing boutique franchise? There are lots of good reasons, including the fact that this is a lifestyle franchise, reflecting pride of ownership. Clothing franchises are among the top types of franchises recommended for the E-2 investor.
Yes, the E-2 visa investor franchisee will have to roll her sleeves up and work hard, but this is the type of exciting, glamorous business that most people enjoy. It's not work when you are doing something you love! Another plus – by hiring good people to work on your staff, you don't have to be at the store every day. You can take time off for your family or to attend to personal business. Everyone needs a healthy work-life balance.
The requirements for an E-2 visa business include a high profit-earning potential and the need for employees. A clothing franchise fulfills these criteria. While there are other businesses that meet these qualifications, many of them require a much bigger commitment in terms of time and oversight on the part of the owner. Other common franchises for E-2 visa investors include lawncare services, childcare companies, house painting, and carpet cleaning companies. While these are all worthwhile endeavors, "luxury" is not part of the brand – and neither is a fashion-forward lifestyle! Fortunately, that's not the case with high-end luxury consignment boutiques.
The Closet Trading Company
The Closet Trading Company franchise focuses on selling pre-loved women's contemporary designer clothing, shoes, and accessories. Our franchise provides the training and support you need to succeed in the boutique resale industry. This industry is expected to experience phenomenal growth in the coming years, as consumers increasingly look for top-quality clothing at luxury brand boutique franchises. The younger generation demands sustainability without sacrificing quality.
Do you have an entrepreneurial outlook? Is your mindset sales-oriented? Are you motivated, ambitious, friendly, and ethical? Combined with previous business or retail experience, you could prove an ideal candidate for a The Closet Trading Company franchisee.
Become an E-2 Visa Investor Franchisee
If you're an early adopter looking for an innovative, semi-absentee E-2 visa franchise, check out The Closet Trading Company's investment costs. If you're passionate about fashion and ready to break boundaries in the skyrocketing resale industry, The Closet Trading Company may be the best investment you'll ever make. Along with becoming an American entrepreneur, you'll bring sustainable fashion to a new community and help grow the circular economy.
---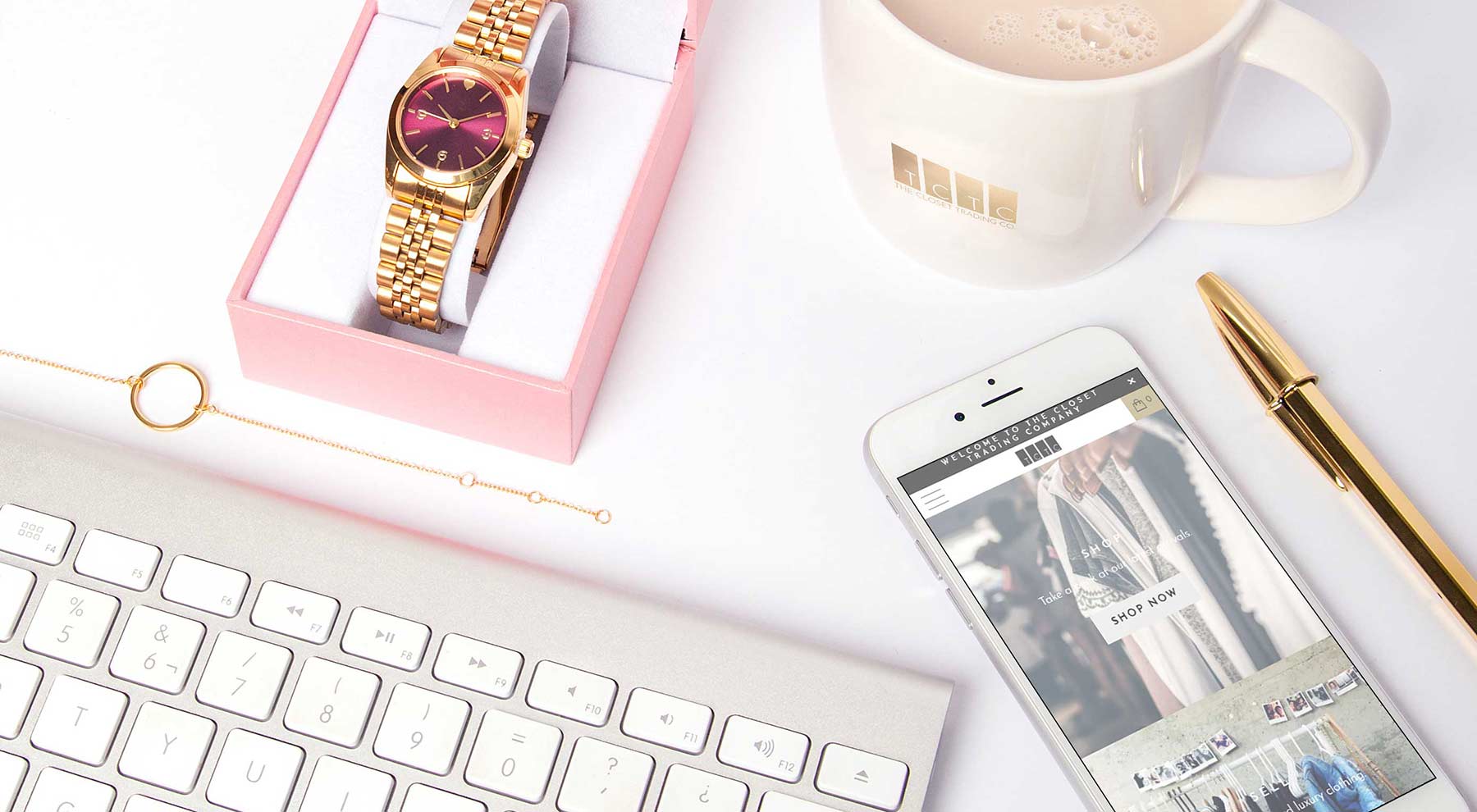 Interested in Franchising?

Owning your own upscale boutique is a fun and rewarding experience, TCTC franchise can get you there.