Investing in a Franchise to Get an E-2 VISA

*Disclaimer: The Closet Trading Company is not qualified to offer legal advice or make any promises or guarantees regarding immigration status. Anyone considering applying for an E-2 Investor Visa should retain experienced legal counsel.
Foreigners looking to live and work in the United States may consider the E-2 Investor VISA a legal pathway. With an E-2 visa, the entrepreneur may work legally, staying on a prolonged basis, with an unlimited number of two-year extensions.
The business owner may bring a spouse and dependents under 21. The spouse can legally work at the enterprise, and the children may attend U.S. schools without applying for separate student visas. The family may travel freely in and out of the country as business permits.
Given these incredible benefits, investing in a clothing boutique franchise like The Closet Trading Company™ may be an ideal answer for immigrants with an American dream.*
E-2 Visa Requirements
To be eligible to make an E-2 investment in accordance with the U.S. Citizenship and Immigration Services,a foreign national must:
Prove that a valid treaty of commerce and navigation exists between their country of citizenship and the United States. A list of eligible E-2 treaty countries can be found here on the U.S. Department of State website.
Make a substantial investment in the total cost of the business. While there is no exact amount given, $100,000 in capital should be a reasonable amount to launch a franchise business. The government is looking to see the investor saved this money, received this money as a gift, or somehow legitimately earned enough funds to invest. The funds must be at-risk personal assets – not including loans or credit cards that may be used to cover portions of the business. Ten years' worth of tax returns, wage statements, retirement account investments, and bank or trust statements are acceptable proof.
Take steps toward the business investment before filling out the E-2 application.Signing leases, purchasing equipment, setting up an escrow account for the sole purpose of funding the business, starting a website, or incorporating a business all reflect steps toward investment. In other words, one must be close to starting the company – not just wishing to do so once residing in the country.
Prove that the applicant is capable of active and direct participation in the business. The applicant should have an educational and experiential background commensurate with running such an enterprise.
Show a five-year operation plan for maintaining a viable enterprise with a clear operating platform, profit projection, growth potential, and overall economic contribution. Hiring and engaging employees help establish such a plan since staff is generally viewed as a necessary component of operating a non-marginal commercial enterprise.
Investing in a Franchise
Starting a business can be daunting, even for investors who already have U.S. citizenship. So, what makes investment in a franchise a good idea for anyone, much less foreign nationals?
It's great for beginners. The franchise business model is well-suited for first-time entrepreneurs and those without retail experience. Under a franchise arrangement, the franchiser owns the rights to the brand and sells licenses and proprietary information to franchisees. The franchise agreement allows for the opening of the store(s) run by the franchisee. Meanwhile, the franchisor oversees the brand image, provides training materials, and ensures that the franchisee's branch is up to standard.
Franchisees receive considerable support, so they don't have to go it alone. Franchisors provide a great deal of financial information that can and should be incorporated into the franchisee's business plan. They also offer considerable training and marketing materials, website support, pricing databases, and anything that will increase the likelihood of success.
It's an affordable path to entrepreneurship. The cost of entry is spelled out and relatively low compared to other types of business ventures. Some franchises can be started for as little as $50,000. Even in the face of the global pandemic, gross revenue for luxury resale franchises increased 50 percent.
Franchising is a well-established business model in the United States. Examples of well-known American franchises include McDonald's, Burger King, 7-Eleven, Ace Hardware, and SERVPRO. Consular officers generally believe franchises are established and "real" businesses, so they are easier to receive approval than a true "startup" with no brand identification.
How To Apply for the Investor Visa Using Franchise Opportunities
Foreign entrepreneurs interested in obtaining an E-2 visa should take the following steps:
Search franchise opportunities that satisfy the E-2 investment amount and job creation requirements.
Connect with a franchiser and begin the process of setting up the business.
Contact an immigration attorney to prepare the E-2 visa application and supporting documents.
Prepare a five-year plan to start a business that demonstrates viability.
Transfer funds to the U.S. to pay the franchise fee and establish the business.
Submit the E-2 visa application through one of the U.S. embassies.
If you love designer fashions and accessories and dream of owning your own luxury retail consignment boutique, consider starting a franchise with The Closet Trading Company™. Designer resale is steadily rising, with market watchers predicting a $23 Billion industry value by 2023. Contact us to learn how easy it can be for foreigners to open a store without the bureaucratic restrictions that might otherwise hold them back from earning a living, supporting their families, and making their American dreams come true.
---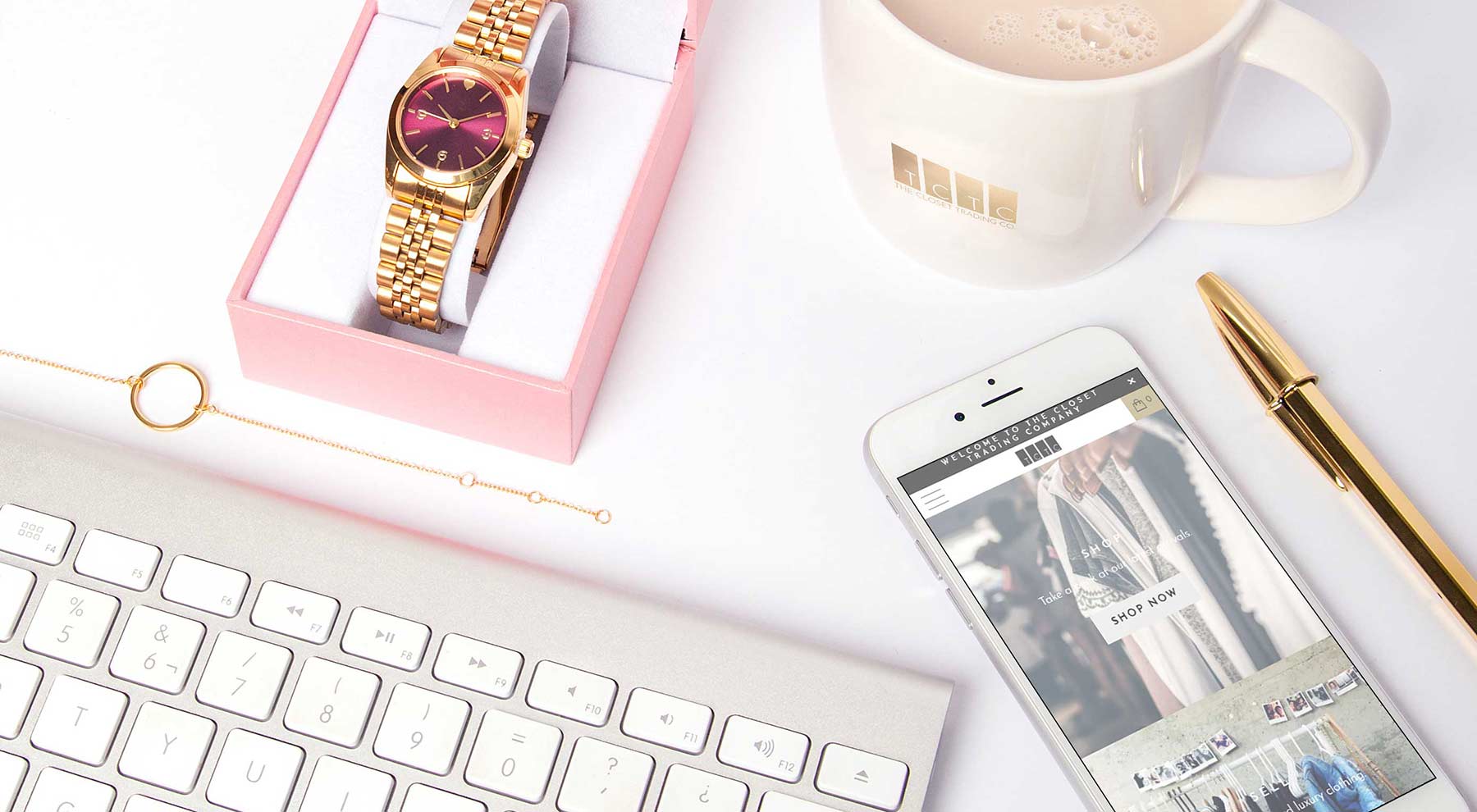 Interested in Franchising?

Owning your own upscale boutique is a fun and rewarding experience, TCTC franchise can get you there.