How Clothing Resale Helps Create a More Sustainable World

Buying clothes secondhand is more important than ever. According to recent estimates, the fashion industry contributes nearly 100 million tons per year to landfills—and the industry's top producers aren't slowing down. Fast fashion continues to produce new clothes in an effort to profit from changing trends, even at the cost of severe environmental consequences ranging from water pollution to greenhouse gas emissions. However, consumers are changing their mindset toward unsustainable apparel products, giving a new rise to the buy and sell business models.
Within the last few years, interest in buying resale clothing and accessories has skyrocketed as consumers have become more aware of the fiscal and environmental benefits of shopping secondhand instead of supporting fast fashion brands. From the rise of clothing resale as a multibillion-dollar industry to the benefits of buying secondhand, here's how clothing resale helps create a more sustainable world.
The Rise of Clothing Resale
According to a 2019 report, resale and rental fashion are gaining popularity in the fashion industry thanks to their accessible prices and sustainable practices, particularly as luxury brands grow more expensive. Today, the secondhand fashion market is valued at around $28 billion and is expected to reach $64 billion within the next five years.
One popular clothing resale business, The Closet Trading Company, has established itself as a leader in the clothing resale industry. It is the first consignment or resale business permitted to operate in any Westfield Property worldwide. Founded in 2003 as "The Closet," The Closet Trading Company has flourished as a resale marketplace, featuring premium brands like Louis Vuitton, Chanel, and others.
Benefits of Shopping Secondhand
As more and more consumers learn about the environmental impacts of fast fashion, more shoppers are turning to boutique secondhand stores and peer-to-peer sales to update their wardrobe.
Studies have shown that 60 percent of clothes made worldwide are produced from synthetic materials. When thrown away, polyester, nylon, and acrylic textiles sit in landfills for hundreds of years. Choosing secondhand encourages customers to keep waste out of landfills and reduce the worldwide textile demand.
Buying secondhand clothing also helps reduce pollution. Approximately 90 percent of cotton grown for the fashion industry is genetically modified and relies heavily on pesticides, which contaminates nearby water. This is especially true in underdeveloped countries that lack environmental regulations.
While switching to secondhand won't completely solve all the supply chain problems created by the fashion industry, it does help us minimize our carbon footprint and take meaningful steps toward a more sustainable world.
Build a business you can take pride in
Above all else, the best way to combat the environmental impacts of the fashion industry is to stop disposing of clothes. The rise of luxury secondhand retailers extends the lifecycle of clothes, helping to combat carbon emissions and promote sustainability in fashion.
To join the luxury consignment movement, explore retail franchise opportunities with The Closet Trading Company. At The Closet Trading Company, we offer a mindful designer resale experience with exclusive luxury brand standards, a small retail footprint, and a simple business model. We've become an essential component of our customer's shopping habits, making premium brands accessible to everyone.
---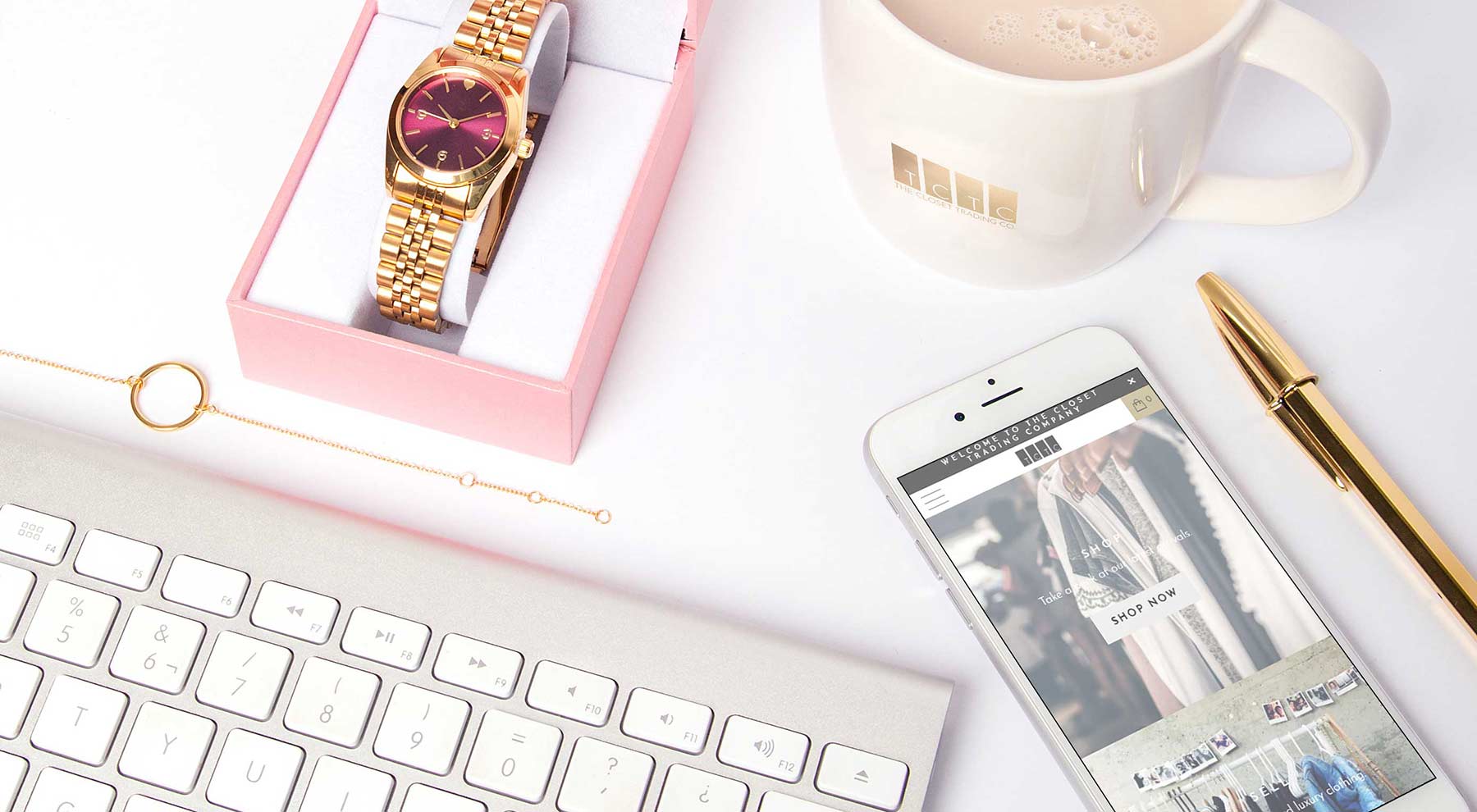 Interested in Franchising?

Owning your own upscale boutique is a fun and rewarding experience, TCTC franchise can get you there.