How To Determine Authenticity of Designer Clothing

The Closet Trading Company was built around making authentic designer clothing accessible through a reputable and trustworthy high-end resale clothing business model. Our customers come to us for a boutique-like experience that features exceptional service and peace of mind—knowing that their designer purchases are authentic.
We know that luxury pieces are an investment, which is why we use advanced technology and proven processes to authenticate every piece that comes through our doors. As a result, our clients can shop knowing that their investment is secure, as we guarantee that every item we sell is authentic.
How We Authenticate High-End Resale Clothing
At The Closet Trading Company, we use franchisee-exclusive proprietary clothing guides alongside Entrupy. It is the world's first and only on-demand authentication solution for high-value goods. Every piece in our inventory undergoes inspection, and only items that can be proven authentic are accepted.
Entrupy has developed a state-of-the-art, AI-powered authentication system for businesses that buy and sell high-value goods, such as designer boutique franchises. With a current accuracy rate of 99.1%, Entrupy features a device that uses a microscopic camera to obtain real-time authentication. It also uses machine learning and computer vision to determine the authenticity of designer clothing from anywhere, allowing businesses to authenticate high-end resale clothing within seconds.
What We Buy (And Don't Buy)
We aim to offer a curated selection of high-quality pieces that fit into our clients' wardrobes. Our franchisees undergo comprehensive training in our exclusive brand standards to ensure that all pieces of women's clothing, shoes, and accessories fit these standards.
When it comes to buying items, we are looking for pieces that are:
Current styles manufactured within the last 2–3 years
Designers and brands from high-end department stores and luxury boutiques
In unworn, like-new condition
Seasonal (i.e., sandals in the summer and boots in the winter)
Unfortunately, we do not accept pieces that are:
Vintage styles older than 2–3 years
Formal or professional attire
Mall, discount, or juniors' brands
Men's clothing
Off-season pieces
Damaged, soiled, or show signs of wear
Explore Boutique Franchise Opportunities with TCTC
When you join the TCTC family, we will give you every tool you need to make sure the designer pieces you sell are authentic.
We go the extra mile to empower our franchise family with extensive training on our proprietary pricing database and exclusive brand standards to set our franchisees up for success. In addition, our buyers are extensively trained in the research and pricing process based on the guidelines set by industry experts with over 30 years of buying experience.
Ready to take the next step in your career? Reach out to our franchise development team to learn more about our one-of-a-kind designer boutique franchise opportunities.
---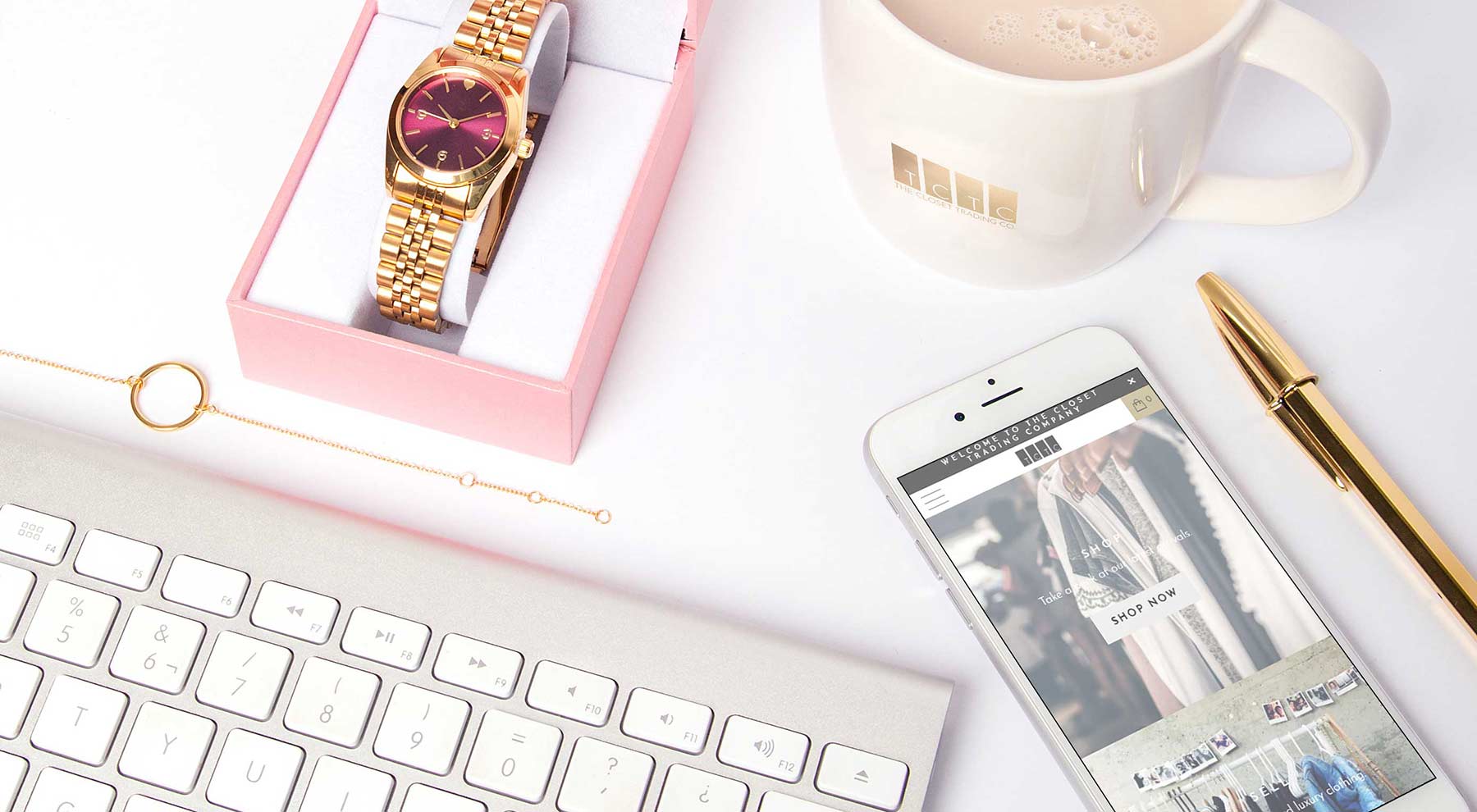 Interested in Franchising?

Owning your own upscale boutique is a fun and rewarding experience, TCTC franchise can get you there.