Benefits of Shopping at a Local Consignment Boutique

If you want to make a difference and look good doing it, consider shopping at a luxury consignment boutique. Buying from upscale secondhand shops offers you the opportunity to reduce your fast fashion consumption, contribute to the circular economy, and support local businesses– while saving money and scoring unique one-of-a-kind pieces for your wardrobe.
If you're ready to put your money where it counts and do better for the planet, here's why shopping at your local clothing boutique could be the easiest (and most fashionable) way to do it.
Luxury consignment boutiques offer more accessible prices
Apart from the satisfaction of finding the perfect dress or designer bag for your wardrobe, one of the best benefits of shopping secondhand is the price.
Luxury brands (such as Louis Vuitton, Gucci, and Chanel) are not always accessible to the average person at retail prices. However, thanks to the designer resale market, you can fill your closet with brands you love without breaking the bank.
Some luxury consignment boutiques, including TCTC, specialize in current, on-trend designs, making it easy to find pieces that seamlessly fit into your wardrobe. Even for brand new items, you still might end up paying less than you would at a chain store or mall.
Buying secondhand is better for the planet
The fast fashion industry produces a significant amount of waste (approximately 92 million tons each year) and isn't slowing down. Purchasing from ethical and sustainable clothing brands is one way you can build a more eco-conscious wardrobe. However, these brands can often be limiting on style options and too expensive for many consumers.
Shopping at your local consignment boutique offers an alternative that helps recycle luxury clothing items and curtail the fast fashion demand while allowing you to indulge and feel good about your purchases. Plus, when you buy from consignment boutiques in your area, you're supporting local business owners with a sustainable mindset.
Shopping local helps support your community
When small businesses thrive, they're able to give back to their community with employment opportunities, exciting events, and charitable contributions.
In contrast, it's impossible to trace exactly where your dollar goes when you shop at big-name retail chains or department stores. Many fast-fashion companies outsource production to other countries, where labor and raw materials are less expensive. Plus, with so many small businesses losing out to corporations like Amazon, shopping local is more important than ever.
Shop Sustainable Fashion at The Closet Trading Company
At The Closet Trading Company, we specialize in on-trend clothing, shoes, and accessories from designer and premium labels. Our luxury consignment boutiques offers an unparalleled shopping experience, featuring a curated selection of luxury labels at accessible prices.
Have a passion for fashion? Looking to inspire change in your community? If you think a TCTC franchise is right for you, learn more about our unique franchise opportunities here.
---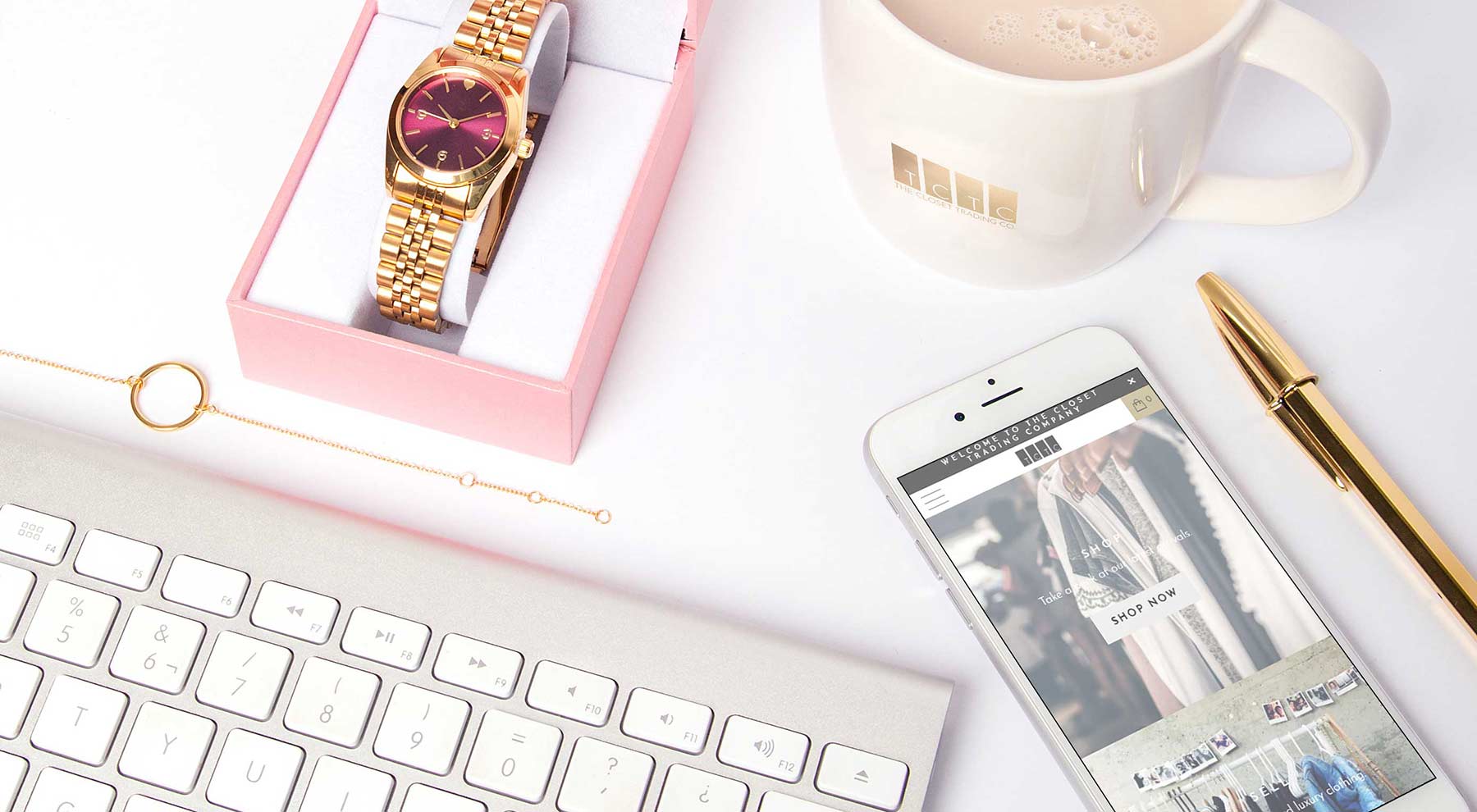 Interested in Franchising?

Owning your own upscale boutique is a fun and rewarding experience, TCTC franchise can get you there.