Slow Fashion vs. Fast Fashion

Fast fashion has caused a significant disruption in the clothing industry. Within the past decade, the rise of e-commerce has contributed to the fast fashion industry, especially with new labels advertising low-cost clothing via social media.
As a sustainable, environmentally friendly alternative, slow fashion is a reaction to the above. It advocates for manufacturing that respects people and the environment and strives to reduce the overall environmental impact of fast fashion. From quality to transparency, here's why you should stop shopping at the mall and start supporting local boutiques.
What is Fast Fashion?
Over the past years, the term 'fast fashion' has become prominent in conversations surrounding sustainability and eco-conscious consumption. It refers to cheaply made clothing that copies the latest catwalk styles. These pieces are typically rushed through so retailers can profit off the latest trends.
Although the fast fashion industry produces affordable, convenient options for consumers, its negatives outweigh its positives. From an industry point of view, when a product goes out of stock, it is immediately replaced by a new one. These companies create a vicious cycle, with labels leveraging celebrities to bring in more money by attracting young, trendy consumers.
How Does Fast Fashion Impact the Environment?
While the fast fashion industry manufactures cheap clothes for consumers, the consequences are significant. According to the UN Alliance for Sustainable Fashion, this industry is the second-biggest consumer of water. Moreover, it is responsible for 8–10 percent of global carbon emissions, surpassing international flights and maritime shipping.
It also depletes water sources worldwide and contributes plastic microfibers to the ocean, while 85 percent of all textiles end up in landfills each year. Factories that produce fashion are also widely criticized for their poor working conditions and lack of care for their employees.
What is Slow Fashion—and How Can You Find It?
Slow fashion refers to garments that are made from eco-friendly, high-quality materials. Instead of constantly turning out cheap, on-trend pieces, slow fashion labels create timeless pieces that are long-lasting and better for the environment.
In contrast to fast fashion, sustainable brands are typically transparent about their practices. When you choose eco-friendly pieces from a sustainable boutique, you're paying for quality while also supporting your local community. These brands prioritize their clients, helping them extend the longevity of their clothes, shoes, and accessories.
When it comes to shopping slow fashion, be sure to check out local boutiques and consignment stores in your area. Designer boutique franchises and luxury consignment stores typically focus on high-end, on-trend pieces, making it easy for clients to shop the latest styles more sustainably and affordably.
Discover Sustainable Fashion With TCTC
At The Closet Trading Co., our sustainability-minded franchisees help clients access high-quality pieces from premium brands without harming the environment. Our unique franchise opportunities feature a small retail footprint, a simple business model, and an investment opportunity. We believe that pre-loved clothing can help solve textile waste, and our secondhand retail sales fuel a circular economy of mindful consumers committed to global sustainability. Interested in giving back to your community? Explore our opportunities today.
---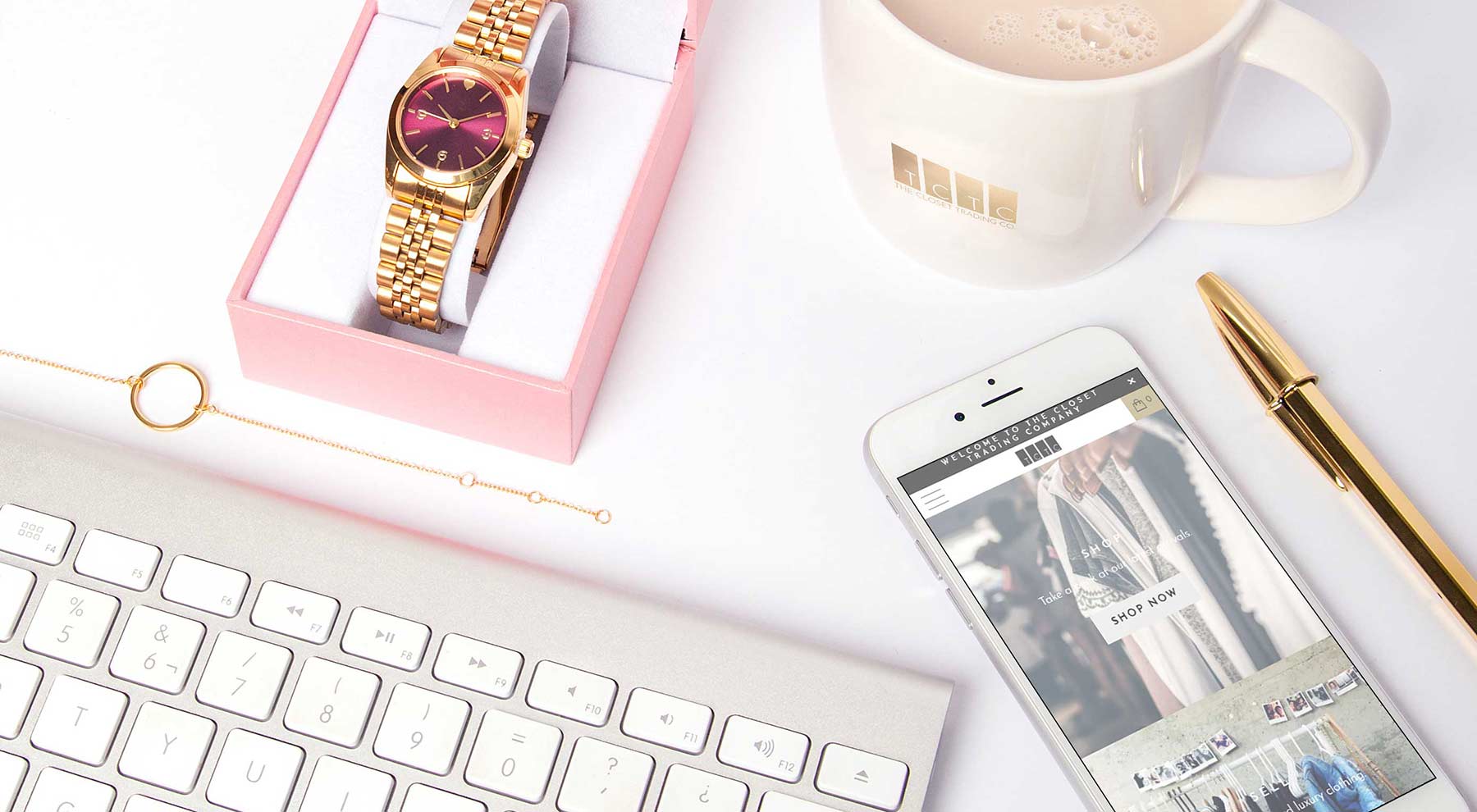 Interested in Franchising?

Owning your own upscale boutique is a fun and rewarding experience, TCTC franchise can get you there.