The Difference Between Consignment and Thrift Stores

When you start shopping for pre-loved fashion, you will notice that there are basically two different types of secondhand stores– thrift stores and consignment stores—which offer countless options for every style and budget.
Whether you're committed to sustainability or searching for the best pre-loved finds, understanding the differences between the two can help you find the right pieces for your wardrobe. Here's what you need to know—and where you can find the best deals on your favorite brands.
What is a Thrift Store?
Thrift stores receive most of their inventory from donations. Although you won't get paid for donating unwanted clothes, shoes, and accessories, donating to a non-profit organization can help you qualify for tax deductions. In the United States, most thrift stores are operated by charitable organizations, such as Goodwill and Salvation Army. However, there are some for-profit thrift stores.
Because they usually rely on donations from the local community, you never know what you'll find at your local shop. While some garments at thrift stores are damaged, worn, or out of style, there's always a chance that you'll score budget-friendly, timeless pieces that become staples in your closet.
What is a Consignment Store?
Similar to thrift stores, consignment stores also sell secondhand clothing. However, consignment stores have very different business models– they buy high-quality, pre-loved items from individuals.
If you love brand-name shopping, designer consignment stores provide a sustainable, affordable way to shop for your favorite premium brands. Many consignment stores focus on in-season, on-trend clothing, making it easy to find affordable pieces for your closet. While some designer boutiques have items that are used and in good condition, others still have the tags attached.
How do Consignment Stores Work?
Consignment stores have two operating models. First, some accept items for consignment, meaning they take pre-loved clothes, shoes, or accessories from individuals (consigners) to sell at their store. When the item sells, the consignor receives a percentage of the sale, which typically depends on the item's value. Many designer consignment stores operate using this model.
Others buy clothes, shoes, and accessories outright by paying the seller on the spot. Because these consignment stores run a higher risk of not selling the item, sellers typically receive a lower percentage of the item's intended selling price.
Explore Resale Clothing Franchise Opportunities With TCTC
At The Closet Trading Company, our innovative resale clothing franchise offers both consignment and resale options to our clients. As a result, they receive the best of both worlds – a higher return for those willing to wait for their items to sell, and cash and trade up front for those looking for instant gratification
When you become a designer consignment store owner with The Closet Trading Company, you will join the lucrative secondhand shopping movement, which is expected to grow 18 percent annually through 2024. Our unique consignment model is at the leading edge of the circular economy and is fueled by mindful consumers committed to global sustainability and eco-conscious consumption.
Think you'd make a good consignment franchise candidate with TCTC? Learn more about our unique franchise opportunities here.
---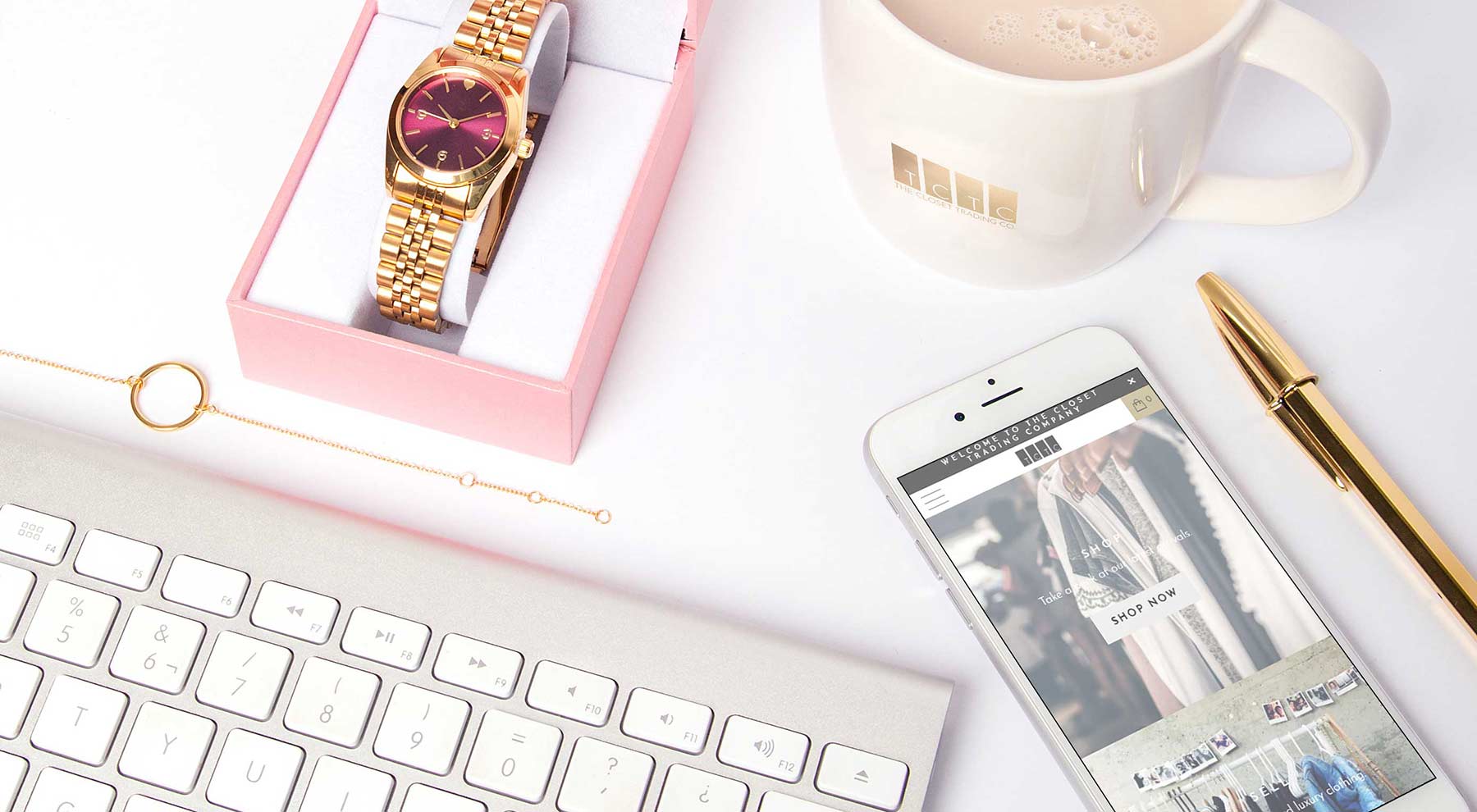 Interested in Franchising?

Owning your own upscale boutique is a fun and rewarding experience, TCTC franchise can get you there.