Why TCTC Designer Boutique Franchises Stand Out From the Competition

If you're looking to invest in a reputable women's fashion franchise, you've probably found that there are seemingly countless opportunities available. Naturally, this abundance of options can make it challenging to choose which one is right for you.
At The Closet Trading Company, we believe that there is such a thing as a perfect fit– and we strive to be that match-made-in-heaven for every single one of our designer boutique franchise owners. Not only are we the leading sellers of luxury consignment clothes, shoes, and accessories, but we also go above and beyond to ensure the success of our franchise owners.
Here's why franchising with TCTC is the best choice for your career and how we empower you, our franchise owner, with unrivaled support and guidance.
Ongoing Support
When you join the TCTC family, you will receive unmatched training and support from our experienced franchise development team. We go the extra mile to make sure you're prepared to run your new boutique before, during, and after your grand opening.
From supplying initial inventory from our corporate backstock to providing ongoing marketing support, we're committed to the success of every one of our franchise partners. While the designer resale industry continues to grow, we've gained a competitive edge over the competition by helping our franchisees develop and grow their businesses every step of the way.
Affordability
If you have always dreamed about owning your own business, investing in a TCTC franchise offers an affordable way to turn your entrepreneurial dreams into a reality. With an initial investment fee, franchise owners receive benefits that extend well beyond the use of our brand name. Your investment includes ongoing training, marketing materials, inventory support, a proprietary database, our innovative eCommerce platform, and so much more. The value of empowerment is something we are especially proud to offer our franchisees.
Environmentally Conscious
The Closet Trading Company is committed to sustainability, and our ideal women's fashion franchise candidate has the drive and dedication to grow their business while doing good for the planet. Every TCTC resale clothing franchise owner supports our company mission by enriching their local community and making a positive global impact.
The resale market reached $28 billion in 2019, and with a forecasted annual growth rate of 39 percent, the industry is expected to generate $64 billion in revenue by 2024. Franchising with TCTC offers the opportunity to cater to a new generation of eco-conscious consumers, inspire change in your community, and align your environmental passions with your professional goals.
Brand Recognition
At TCTC, we go above and beyond to provide an unparalleled shopping experience for our clients with accessible prices, fresh-off-the-runway styles, and personalized style advice. Our clients love our franchise owners, our commitment to sustainability, and the way we give back. They also love our affordable prices on premium and designer labels.
With our unique women's fashion franchise opportunities, you can take advantage of our buying power and brand recognition. When you take the first step with TCTC, you will become a respected member of our community of collaborative, fashion-forward entrepreneurs.
Discover Why Prospective Entrepreneurs Choose TCTC
With countless investment opportunities available, choosing the right franchise is essential. At The Closet Trading Company, we set ourselves apart from the competition with our small retail footprint, low investment, unrivaled support, and one-of-a-kind boutique experience. So, what are you waiting for? Reach out to our franchise development team today to learn more about The Closet Trading Company and our designer boutique franchise opportunities.
---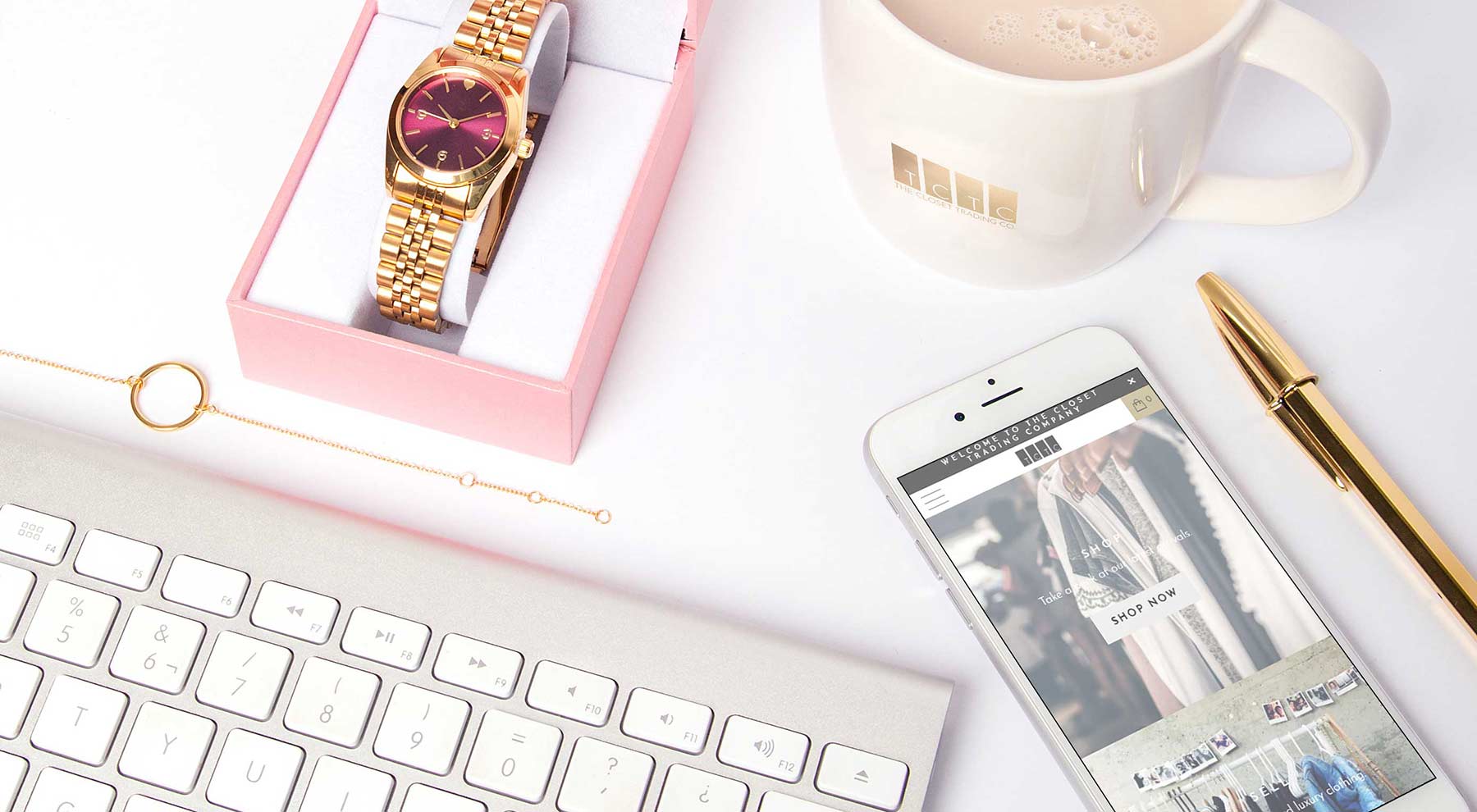 Interested in Franchising?

Owning your own upscale boutique is a fun and rewarding experience, TCTC franchise can get you there.