High-End Resale Clothing Boutique Franchises Capitalizing on Inflated Retailer Prices

If you've shopped at big clothing retailers lately, such as Macy's or Kohl's, or eyed the prices of fashion brands like Louis Vuitton or Gucci, you've noticed that prices are rising. Inflation plays a big role in these price increases, but it isn't the sole cause. Factors such as supply chain issues and manufacturing reductions for particular items affect major retailer pricing. Even before the pandemic, manufacturing was a problem for fast fashion. In addition, shoppers are becoming more sustainability-minded.
The bottom line is that inflation has driven more people to secondhand resale clothing boutiques. Sales at such retail boutique franchises are expected to be even higher than pre-pandemic projections. The population's increased sustainability consciousness results in part from environmental disasters plaguing the world in recent decades. Now is the time for small-business owners to capitalize on these global issues and promote sustainability via a high-end resale clothing boutique franchise.
Shifting Consumer Demands
The world changed drastically in recent years. With it has come a shift in consumer demands. Millennials and Gen Zs drive this trend. There is no question that sustainable fashion is the future.
People want to reduce their eco-waste. Each year, millions of tons of clothing end up in landfills. By extending the life of a garment by just nine months, 20 percent of its environmental footprint is reduced. Buying upscale clothing from a sustainable fashion boutique is one answer to this dilemma.
By purchasing high-end resale clothing from an online resale consignment boutique, each customer is doing their part in eco-waste reduction. It's an ethos reflected in virtually every aspect of commerce. A boutique franchise can take particular advantage of this profound shift in consumer consciousness. Some analysts predict that resale fashion will overtake fast fashion in market share by the 2030s.
Inflation Benefits Boutique Franchises
Because of rising inflation, buyers must also watch their spending. Retailers constantly hear that prices have become "ridiculous." That doesn't mean consumers can't buy high-end clothing. It's just that they can purchase quality clothing in top condition at a luxury brand clothing boutique franchise. These purchases have few inflationary pressures. You can still look good on Instagram in various outfits at great prices.
While the retail clothing sector overall is expected to shrink, resale boutique fashion is projected to grow as much as 70 percent in the next few years.
Emphasis on Quality
Customers also know they aren't sacrificing quality when they shop at high-end resale boutiques. Each item is curated and priced appropriately. Those buying new clothes from big retailers can recoup some of the value of their high-end wardrobe with consignment. High-end resale boutique franchises should continue to grow as this emphasis on quality and sustainability widens.
Contact The Closet Trading Company
Are you a candidate for the exciting world of fashion entrepreneurship? Are you hard-working, ambitious, and eager to learn? Have you dreamed of opening your own business? You may prove a candidate for The Closet Trading Company's franchise opportunities. We set the gold standard in luxury consignment. Find more information about investing in a boutique franchise and clothing boutique locations from The Closet Trading Company.  
---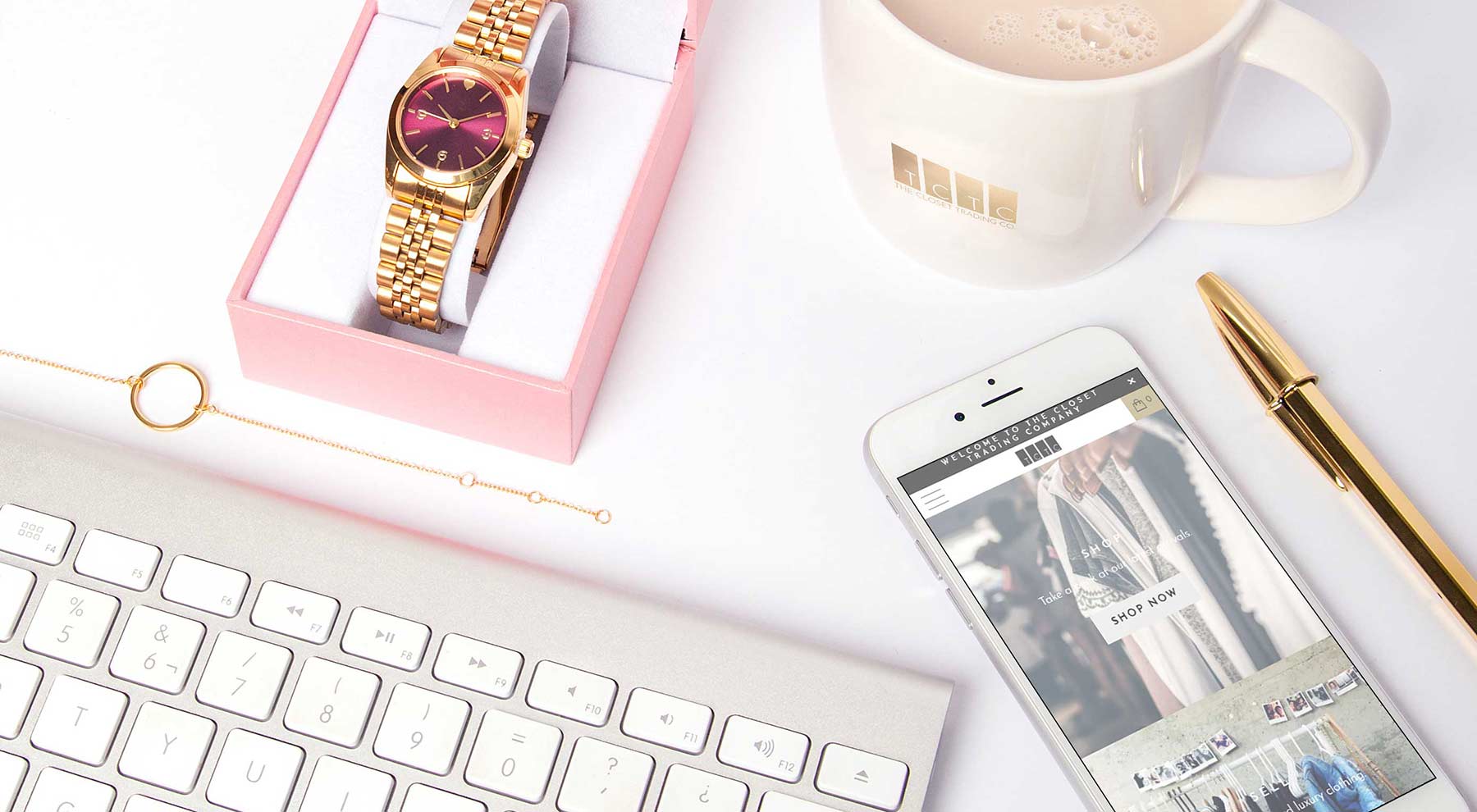 Interested in Franchising?

Owning your own upscale boutique is a fun and rewarding experience, TCTC franchise can get you there.