Woodland Hills, California Clothing Boutique Location Turns Franchise

Just in time for Valentine's Day, The Closet Trading Company has an announcement to make. As of February 1, our Woodland Hills Boutique at the Village at Westfield Topanga will become a franchise location. We are honored to welcome Christen and Daniel Lawrie to the TCTC family as our newest franchise partners!
Local business owners and long-time SoCal residents Dan and Christen are passionate about fashion and currently own a children's resale shop in North LA County. They are devoted to running their business for social good and excited about the opportunity for environmental stewardship.
We're confident they will operate our newest clothing boutique franchise with care and compassion while sustaining the reputation we've worked so hard to build over the years. We can't wait for you to meet them!
Get to Know The Closet Trading Company
Founded as a vintage clothing boutique in 2003, The Closet Trading Company became a pioneering force in Santa Barbara's local fashion scene. Soon after, the increasing demand for premium resale fashion led to our second location in Westlake Village.
Today, with locations opening and expanding across the United States, we're committed to the resale fashion movement. We're bringing small business opportunities to local communities to empower prospective entrepreneurs and provide our clients with stylish and timeless pieces that fit seamlessly into their closets.
Our Innovative Approach to Resale Fashion
AT TCTC, we offer an unparalleled shopping experience for fashion-forward shoppers. Every one of our sustainable boutiques is independently owned, with contemporary styles curated to match the look and vibe of the local area.
Whether you've worked in retail for decades or spent the last few years working your way up the corporate ladder, our California clothing boutique franchise opportunity is the perfect chance to use your unique skills and accomplishments to transform your career. Our ideal retail boutique franchise candidate is ambitious, willing to learn, and excited to contribute to the TCTC brand!
The Future of Sustainable Fashion
The pandemic has transformed the way consumers shop for new styles. While giants in the fast fashion industry closed their doors and declared bankruptcy, the sustainable fashion industry has experienced tremendous growth—and it's not showing any signs of slowing down.
Even before 2020, designer resale clothing boutiques have seen significant growth. In 2020, 223 million consumers said they were open to shopping secondhand. With more consumers turning toward sustainability, this market is projected to double in the next five years—and could reach $77 billion by 2025.
Explore Clothing Boutique Franchise Opportunities
If you've been dreaming about building your own business or turning your passion into a rewarding career, we're here to help you achieve your 2022 goals.
Being a TCTC designer consignment store owner is incredibly rewarding. Not only will you have the opportunity to live your dream every day, but you'll also take the first step in providing sustainable fashion to local shoppers and giving back to your community.
To turn your professional dreams into a reality, contact our franchise development team to learn about our one-of-a-kind franchising opportunities.
---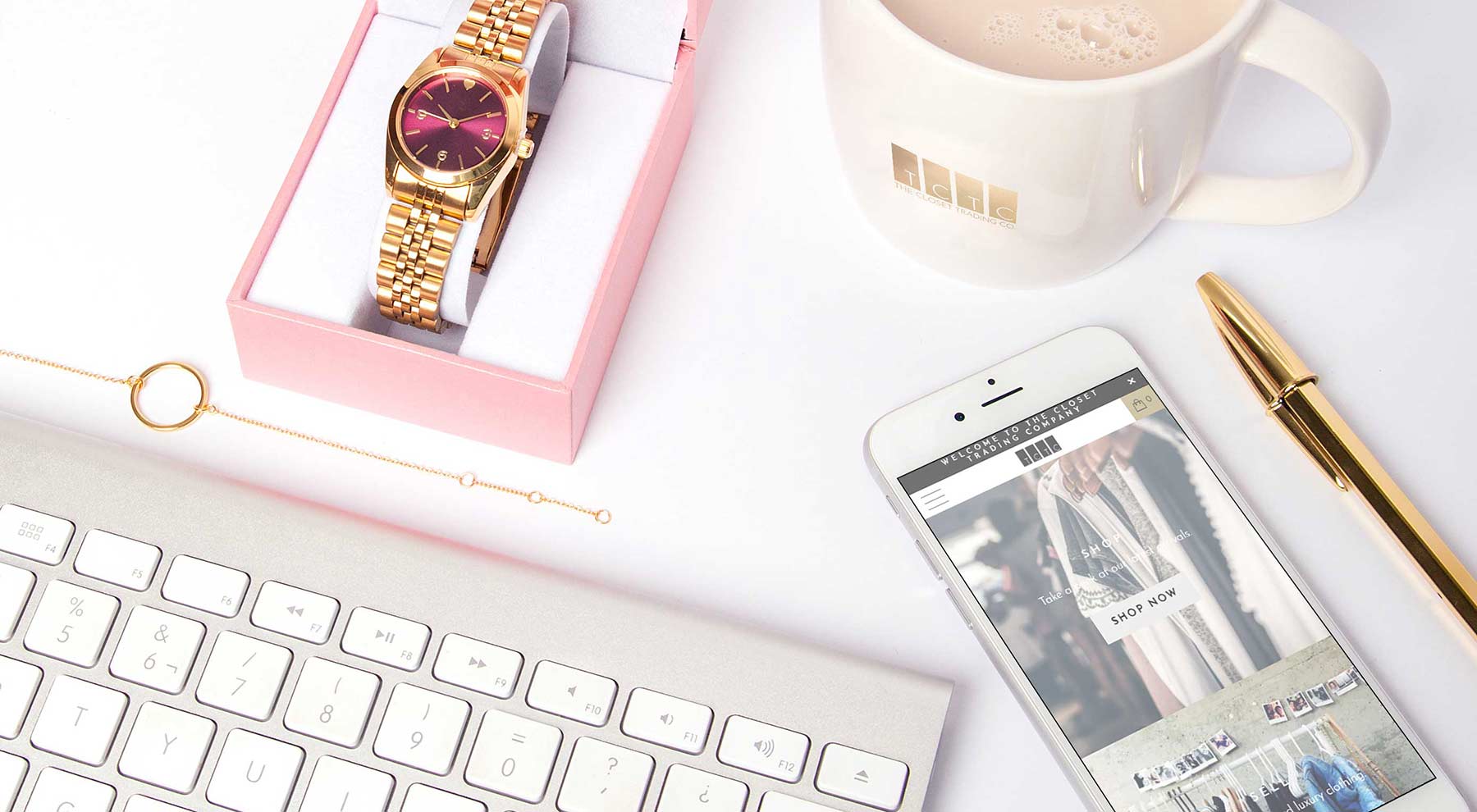 Interested in Franchising?

Owning your own upscale boutique is a fun and rewarding experience, TCTC franchise can get you there.