What Makes a Successful Boutique Franchise Shop Owner?

Everyone loves sustainable, affordable clothing—which is why designer resale can be such a lucrative business. When you take the next step in your career and open a boutique franchise, you'll join the multibillion-dollar designer resale movement with a collaborative, fashion-forward community of staff and clients.
Opening a boutique franchise requires a passion for fashion and an eye for the latest trends and styles—but you'll need much more than that to build a successful business. If you're thinking about investing in your career, here's what you'll need to grow a thriving clothing boutique franchise.
Attention to Detail
From marketing to merchandising, attention to detail is key. Remember: if you watch your pennies, the dollars will take care of themselves. Attention to detail not only helps you minimize costs and maximize sales, but it'll also help you create a one-of-a-kind shopping experience for your clients. For example, when it comes to reselling clothes, a franchise like The Closet Trading Company offers comprehensive data on exactly which styles, brands, and categories will sell best in your store, and a pricing tool so that you can get the highest return on every item. Using these tools will help you to offer exactly the range of inventory that will allow you to cater to multiple generations, tastes, and budgets.
In other words, to grow a successful luxury consignment boutique, you'll need to customize your inventory, implement sales strategies and marketing campaigns while maintaining brand standards.
Flexibility
When you open your designer boutique, you'll take charge of your career each day as you apply your experience to grow your business. To succeed in the designer resale industry, you'll need to have continuous training on brand knowledge and trends, which is why it's helpful to be part of a franchise network that can share resources.
An ideal consignment franchise candidate not only knows how to sell new products and effectively manage staff members but can also swiftly adapt to an ever-changing work environment. A day on the sales floor might involve styling new pieces, dressing new clients, acquiring new inventory, and effectively displaying merchandise to maximize your sales.
Enthusiasm
The success of any franchise is linked to the level of enthusiasm its owners bring to the job. Enthusiasm and passion convey a level of energy to your business that everyone can feel—including your staff and clients.
When running your luxury consignment boutique, embrace your brand by treating your staff with respect and developing deep connections with your clients. Let customers know that you're happy they chose your business—and don't hesitate to go the extra mile to provide personalized style advice.
In turn, by offering unrivaled customer service and building a good rapport, you'll earn loyalty and become an essential component of your clients' shopping experience.
Bring Your Entrepreneurial Dreams to Life with TCTC
Growing any business requires attention to detail, flexibility, and enthusiasm. At The Closet Trading Company, our innovative approach to designer resale focuses on premium and designer labels, making high-end fashion accessible to everyone.
Whether you've spent the last few years in marketing or you're an aspiring fashion designer, investing in a boutique franchise provides a unique opportunity to build a business you can take pride in.
Think TCTC might be the right franchise for you? Reach out to our franchise development team today to learn more about our clothing franchise opportunities.
---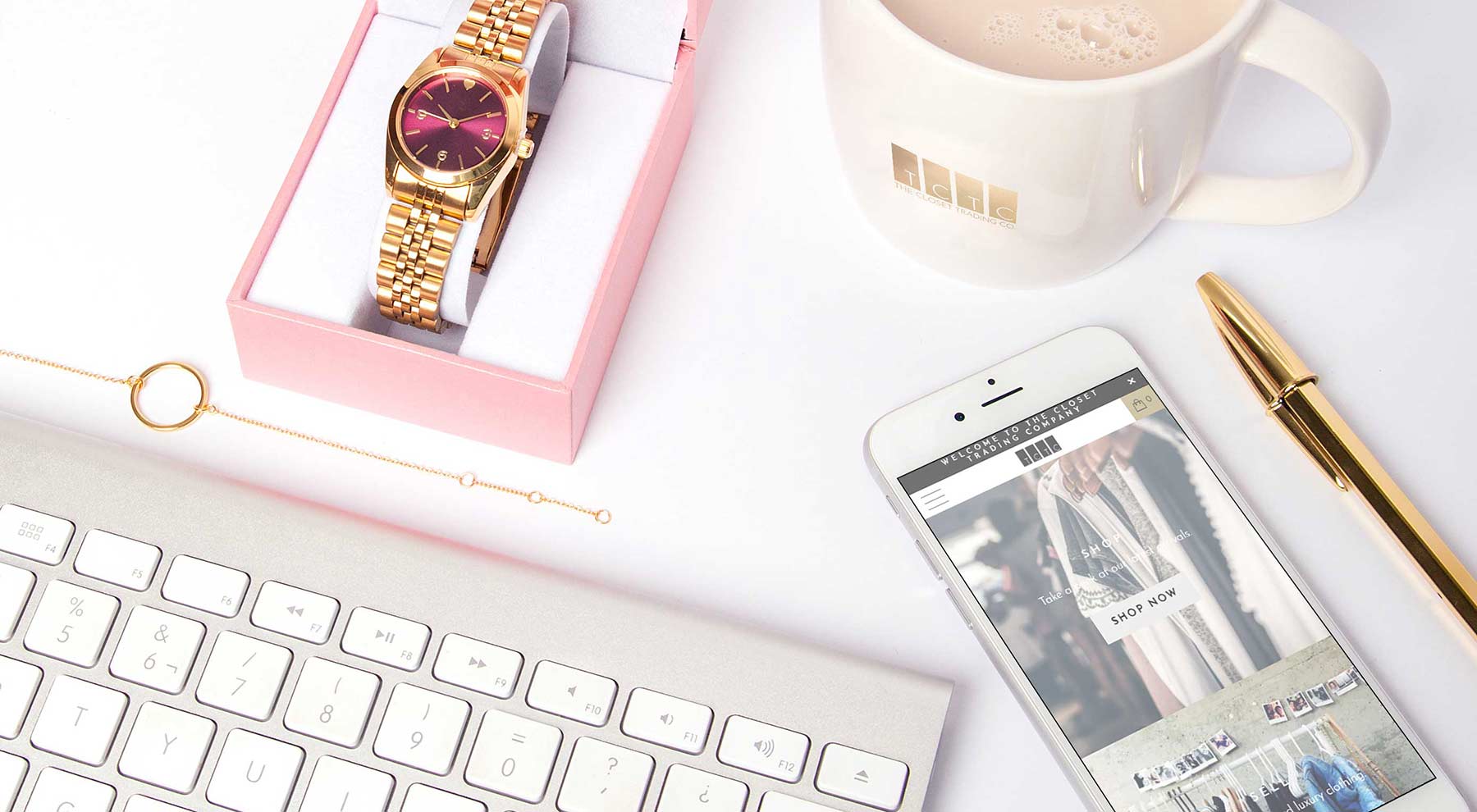 Interested in Franchising?

Owning your own upscale boutique is a fun and rewarding experience, TCTC franchise can get you there.