Franchise vs. Startup: How Do They Measure Up?

Owning your own business is a dream that many aspire to. If you have an entrepreneurial mindset and a willingness to work hard for your success, you may already be thinking of the type of business you want to launch. One of the most important decisions you'll make is whether a franchise or startup is best for you. There are many significant differences between owning a clothing boutique franchise vs. a startup. Consider the following factors as you make your decision.
Starting from Scratch vs. Following a Proven Business Model
Entrepreneurs who launch their startups are beginning from scratch. They have to do their own market research, write their own business plan, figure out their products, identify an ideal location for their premises, develop staff training procedures, and many other essential responsibilities. There is no guarantee that their efforts will pay off, and indeed, startups have a high rate of failure in their first five years. To be a successful entrepreneur, it's necessary to learn quickly from your mistakes and identify workable solutions to the many challenges you'll face.
Entrepreneurs who invest in a retail clothing franchise already have an edge because they're buying into a proven business model with a track record of success. In addition, depending on the franchise, it may already have national appeal, and the brand may already be a household name. This means the entrepreneur doesn't have to work on cultivating trust in their target market.
Startup Costs vs. Investment Fees
Launching a business is a considerable investment, whether you choose to launch a startup or invest in boutique franchise opportunities. As a franchise owner, you'll have to pay the initial investment fees plus ongoing costs to corporate. But, of course, a startup is not without its initial investment and ongoing costs, as well. Different boutique franchise opportunities have different investment fees, and upfront costs vary considerably from one to the next, so you'll have to do your homework.
Some boutique franchises may offer the opportunity to purchase additional franchises at a reduced fee—something to keep in mind if you think you might want to expand your operations later down the road.
Marketing a Franchise vs. Startup
Entrepreneurs who decide to invest in a boutique franchise benefit from established brand recognition. Consumers know and trust it, and there is already an established fan base of loyal customers. Furthermore, all franchise owners benefit from national ad campaigns implemented by corporate. Moreover, the individual franchise owner may decide to launch additional marketing initiatives within the established guidelines.
In contrast, startup entrepreneurs need to build their brand from the ground up. They don't benefit from national ad campaigns run by headquarters.
Explore Boutique Franchise Opportunities in the Luxury Consignment Niche
If you're ready to become a franchise owner, it's time to get in touch with The Closet Trading Company (TCTC). Our franchise specializes in pre-loved women's clothing, shoes, and accessories by designer and luxury brands. Since 2003, TCTC has empowered the entrepreneurial dreams of aspiring franchise owners, providing extensive support, training, and other tools for success. So if you think you have what it takes to be a retail clothing franchise candidate, you're invited to contact us to learn about our process and the required investment.


---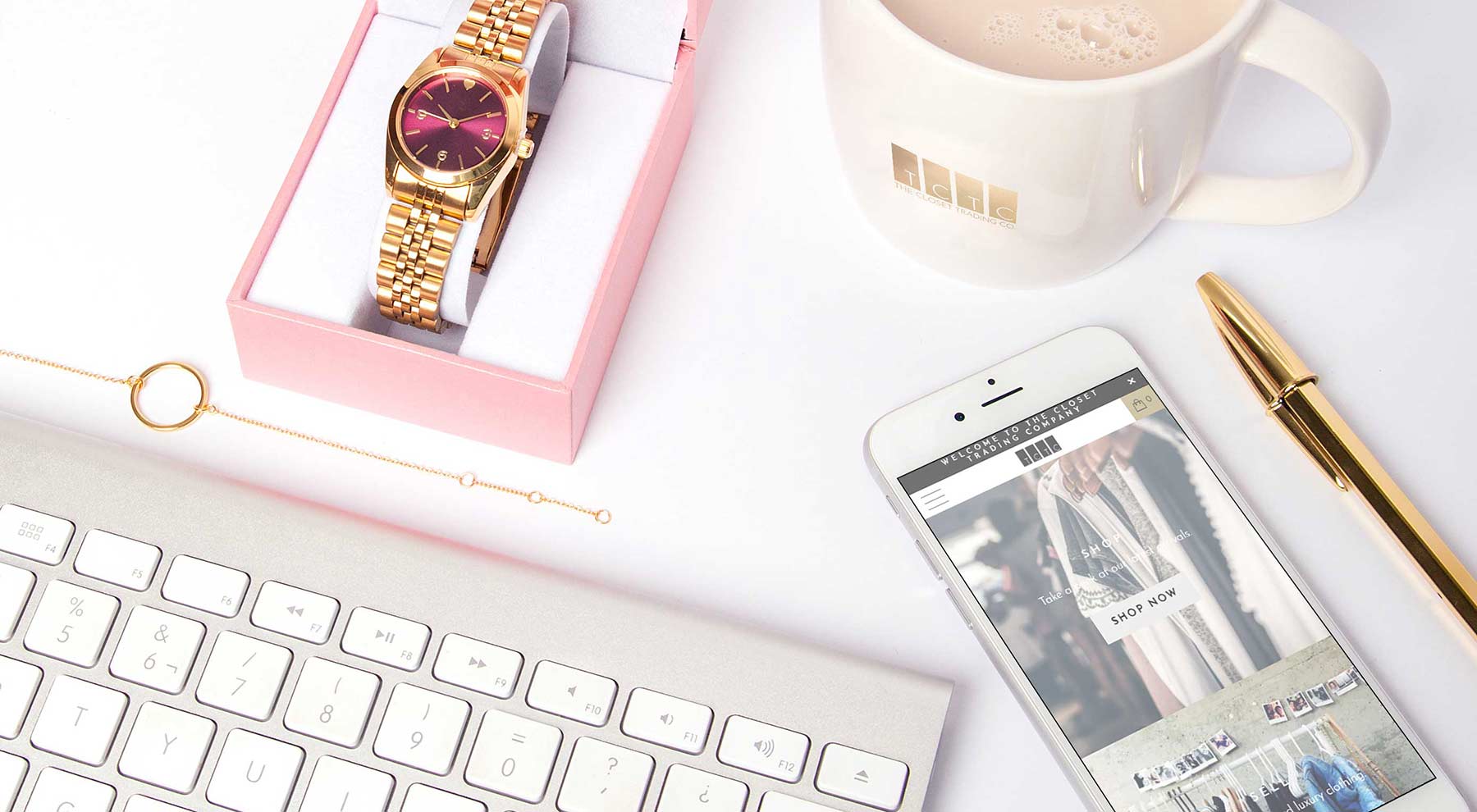 Interested in Franchising?

Owning your own upscale boutique is a fun and rewarding experience, TCTC franchise can get you there.