3 Reasons Why Buying a Franchise is Better than Building a Business from Scratch

Building your own business from the ground up can be an incredibly rewarding experience, but it's not easy. When you buy a franchise, you don't need to navigate those stresses alone. Instead, you'll be able to rely on a proven business model and enjoy ongoing support from an experienced team of franchisors, business experts, and marketing professionals.
Starting your own business is exciting, and franchising helps you maximize your opportunity for success. Here's why starting a franchise is a better, simpler, and smarter option to bring your entrepreneurial dreams to life.
Proven Business Model and Brand Awareness
When you invest in a franchise, you're investing in a proven system. In addition to brand guidelines, training programs, and an established business model, you'll be able to enjoy franchising leadership and support. And with a proven system already in place, you can skip the trial-and-error process that most business owners face.
Plus, when you invest in an established franchise system, you'll be able to hit the ground running with brand awareness. Most customers feel more comfortable purchasing from a brand they're familiar with, and established brands already have that trust and credibility.
Ongoing Support and Guidance
With the right franchise opportunity, you'll have the support of an experienced franchisor, and you'll be able to take part in a growing system. Whether you have questions about marketing or merchandising, you'll always be able to pick up the phone and ask for guidance.
When you join the TCTC family, you'll join a fashion-forward, collaborative community of entrepreneurs where you'll find inspiration, a reason to strive, and ongoing support. Our franchise team will go the extra mile to set you up with all the tools you need to succeed. We empower our boutique franchise candidates every step of the way—from financing assistance to providing versatile retail options.
Higher Likelihood of Success
Investing in a franchise is very different than starting your own business from scratch. Since you already have established systems in place, training and support, and brand awareness, you'll be able to enjoy a higher likelihood of success. In most cases, if you invest in a proven franchise business opportunity and follow the system, you'll be on the path toward a successful career in retail.
Our franchise clothing store opportunity is ideal for career retailers, sustainability-minded entrepreneurs, fashion merchandisers, and anyone looking for their next investment opportunity. If you've ever dreamed about opening your own business or you have a passion for fashion, we can help you build an upscale retail boutique franchise that matches your vision—even if you're a first-time business owner.
Explore Retail Boutique Franchise Opportunities With TCTC
At TCTC, our franchisees are much more than just a number. We go above and beyond to take care of our team with ongoing support, continuous training, and marketing guidance. Plus, we'll even provide initial inventory from our corporate backstock, so you'll be prepared before you even open your clothing boutique franchise.
Interested in learning more about our unique franchise clothing store business opportunity? Check out our investment costs here.
---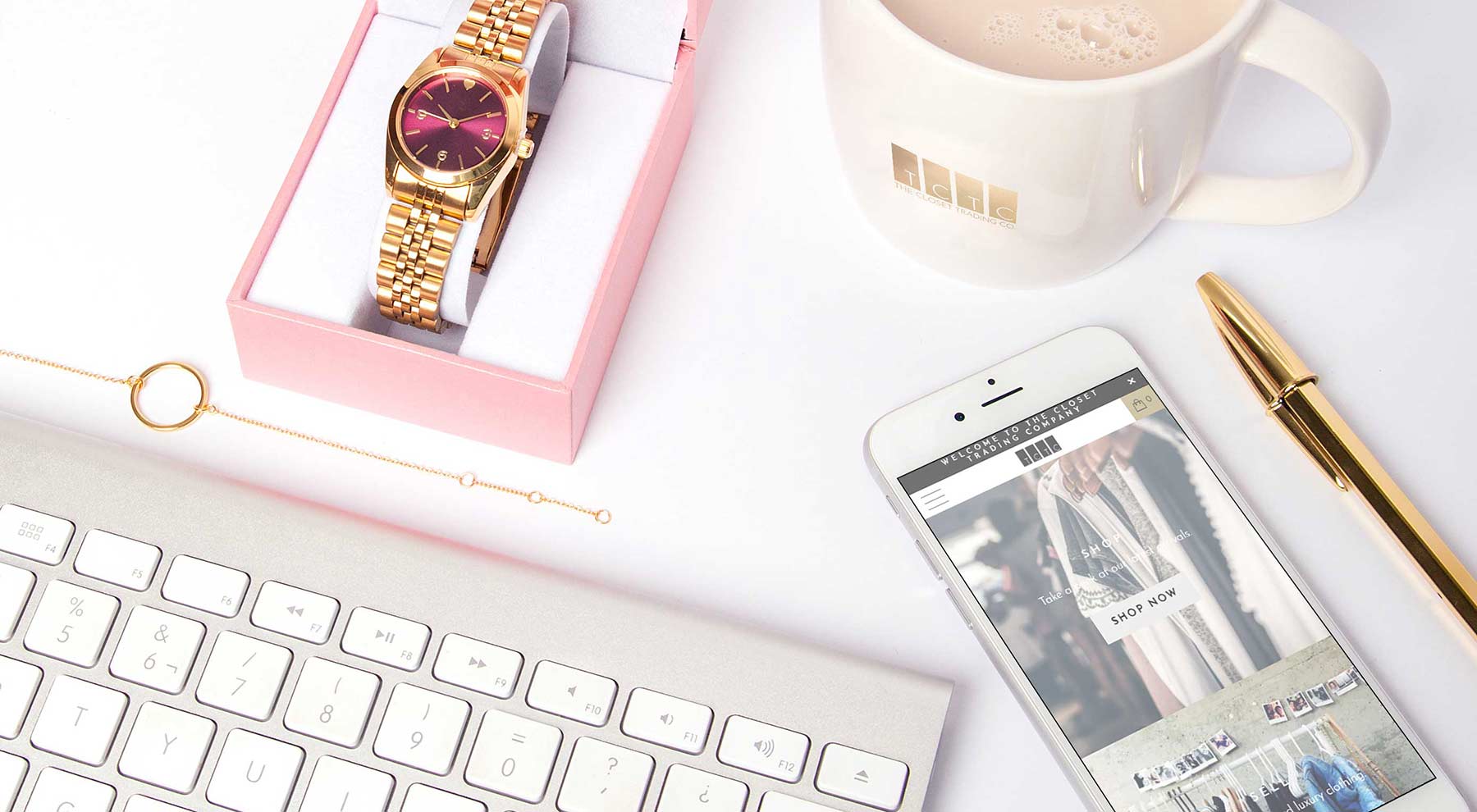 Interested in Franchising?

Owning your own upscale boutique is a fun and rewarding experience, TCTC franchise can get you there.