The Difference Between Consignment and Resale Stores

Who doesn't love great deals on premium and designer labels? With the rise of secondhand shopping, more consumers are turning to high-end resale clothing stores to score bargains on the latest runway styles. They're also discovering ways to recycle their own pre-loved clothes, shoes, and accessories through resale and consignment.
Whether you're looking to earn some extra cash or build your own used clothing business, understanding the differences between consignment and resale can help you make the best choice for your wallet.
Differences between Consignment and Resale Stores
The main difference between consignment and resale stores involves acquiring inventory. Resale stores offer to purchase gently used items, giving the seller cash upfront for their pre-loved clothes, shoes, and accessories. In some cases, the store may also offer store credit as payment, instead of cash.

Meanwhile, consignment stores attempt to sell pieces on your behalf. After a consignment store successfully sells your items, you'll receive a percentage of the sale price. Depending on the store's terms, if the item doesn't sell, the consignor can pick it up and keep it. Many clothing consignment franchises also arrange to donate unsold items on behalf of the consignor.
Similarities between Consignment and Resale Stores
Still, deciding whether to sell your gently used items at a consignment or resale store? Both resale and consignment shops tend to be fashion-forward, focusing on purchasing current, up-to-date clothes, shoes, and accessories.

For example, at The Closest Trading Company, we focus on designer and premium brands that you might find at luxury boutiques and high-end department stores. As a consignment AND resale clothing franchise, we purchase items that are in like-new condition so we can offer a selection of high-quality pieces that seamlessly fit into any modern wardrobe.

To maximize your profit, consider that many high-end resale and consignment stores won't accept vintage styles, off-season pieces, or discount store brands. If you're attempting to sell off-season pieces, consider waiting until they're in-season. In addition, if your items show signs of wear, donating them to a local charity may be your best bet.
Resale and Consignment at The Closet Trading Company
At The Closet Trading Company, our designer boutique franchise offers a unique business model, with both resale and consignment options. If you're interested in resale, our buyers will look through your items and select the ones that will sell the best, depending on the style, season, and condition. Then, our buyers will calculate the "Estimated Resale Value" (ERV) to determine approximately what the items will sell for and discuss your payment options.

We offer 50% in-store credit directly to your account to be used immediately or for future purchases. If you prefer upfront payment, we also offer 30% in cash (or a check if the return is over $50) upfront.

Meanwhile, consignment (our most popular option) offers the highest return on gently loved items. Our consignment process is pretty simple: we add the consigned items to your account. Once your items sell, your payment instantly becomes available to pick up or use toward future purchases. On consignment, you can expect to make as much as 85% commission on your items, depending on the price point.
Join the Designer Resale Movement
Buying and selling pre-loved clothing is so much more than a trend—it's a movement. Ultimately, investing in a designer resale store can help you promote sustainability in your community by guiding savvy shoppers and sellers in a more eco-conscious direction.

Ready to build a business that you can take pride in? Contact us today to learn more about our designer boutique franchise opportunities.
---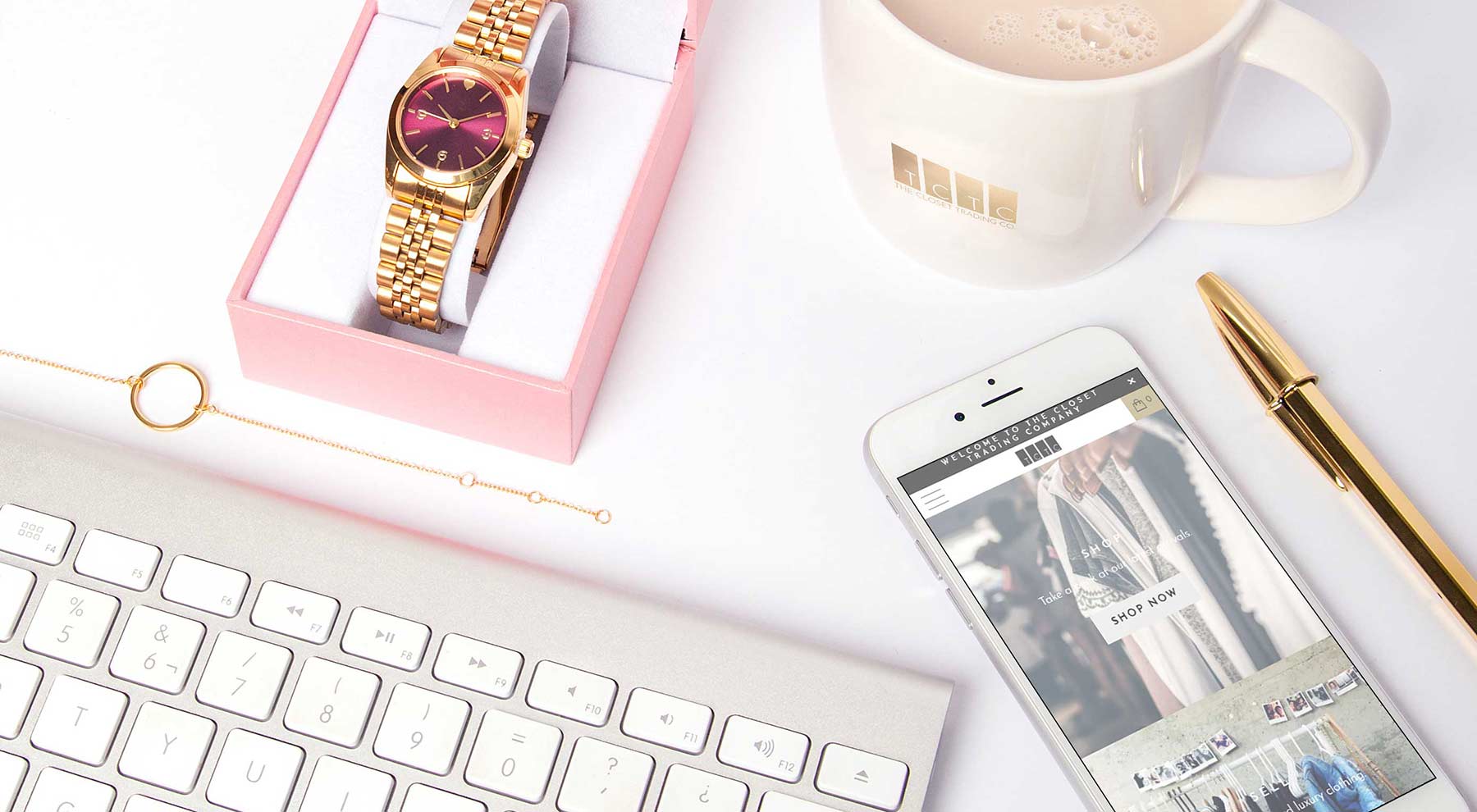 Interested in Franchising?

Owning your own upscale boutique is a fun and rewarding experience, TCTC franchise can get you there.