Supply Chain Shortages Making Resale Clothing Boutique Franchises More Appealing Than Ever

As "fast-fashion" retailers across the United States struggle to keep shelves stocked, shoppers are flocking to secondhand stores to find what they need. Especially during the holiday season, countless brand-name retailers are experiencing supply chain disruptions, leaving consumers with low inventory and high prices.
In contrast, 100% of the products at most secondhand clothing stores are already in stock, with new pieces added daily. With nationwide supply chain shortages making "fast fashion" less accessible to the average consumer, opening a designer boutique franchise offers unprecedented opportunities for aspiring entrepreneurs.
Combatting Supply Chain Shortages with Secondhand Inventory
Since the beginning of the COVID-19 pandemic, bottlenecks in the global supply chain have created many challenges for the eCommerce industry. According to Adobe Inc., which tracks online commerce, "out of stock" messages on retailers' websites are up 172 percent compared to last year. Many companies will continue experiencing supply chain shortages well into 2022, opening new doors for secondhand retailers.
In contrast, at resale clothing franchises like The Closet Trading Company, the products for sale have already been manufactured and are often sourced locally. Instead of sitting in people's closets, we bring preloved contemporary designer clothing, shoes, and accessories to our clients at accessible, affordable prices. In turn, our franchisees avoid backed-up ports and freight transport while sustainably sourcing on-trend clothing.
Join the Leading Edge of the Circular Economy
With more eco-conscious consumers choosing sustainable brands, secondhand retailers have seen incredible growth over the last few years. According to GlobalData, the resale industry is expected to grow 11x faster than traditional retail over the next few years, thanks to a growing awareness of fast fashion's environmental toll.
At the same time, eCommerce apparel sales are on the rise. In 2020, online apparel sales accounted for nearly 46 percent of the United States' total apparel sales—and online shopping doesn't show any signs of slowing down.
As the supply chain crisis continues to disrupt online shopping, more consumers turn to online boutique clothing franchises to fill the gap, giving franchise owners opportunities to step out in front of brand-name retailers.
Online Boutique Franchise Opportunities
With an online boutique franchise, prospective entrepreneurs can offer accessible, sustainable clothing to environmentally conscious online shoppers. At The Closet Trading Company, our web sale opportunities help franchisees optimize sales, reach a wider audience, and grow their business with an additional stream of revenue.
When you open a boutique franchise with TCTC, you'll be able to gain a competitive edge over brand-name retailers facing supply chain shortages. Our innovative eCommerce platform empowers passionate entrepreneurs with everything they need to succeed. With online ordering and in-store pickup options, our clients can shop our luxury consignment boutique online to find the latest trends without ever leaving home.
Build a Business You Can Take Pride In
Searching for an investment opportunity that can resist supply chain shortages? Thinking about opening your own business? At TCTC, our simple business model is ideal in any thriving community with a strong retail presence. We've already seen amazing success in California and Florida, and we're now offering clothing boutique locations across the United States.
Ready to take the next step in your career? Contact us today to learn more about our franchise investment costs.
---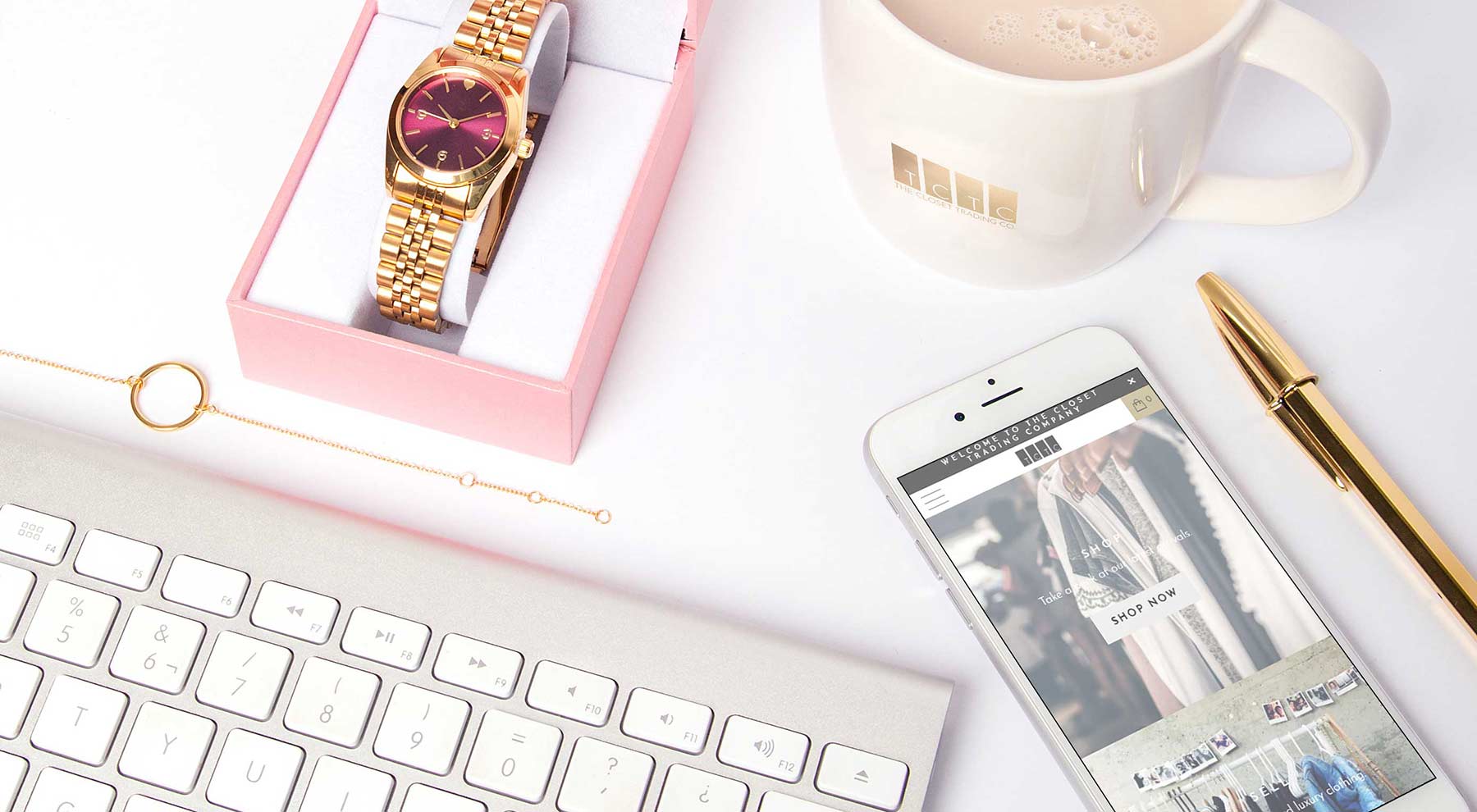 Interested in Franchising?

Owning your own upscale boutique is a fun and rewarding experience, TCTC franchise can get you there.